Emergency Dentist – Grand Island, NE
Urgent Care When You Need It Most
Emergencies are never pleasant, but having a plan of action can help reduce the pain and stress of a dental emergency. If you experience a knocked out, broken, or chipped tooth or restoration, severe toothache, or another dental emergency, contact Stec & Stines Cosmetic and Family Dentistry immediately. We offer same-day treatment whenever possible, and we're happy to walk patients through first-aid to protect their smiles until they arrive at our office. Don't wait if you experience any form of dental damage or pain-- contact us right away.
Why Choose Stec & Stines Cosmetic & Family Dentistry for Emergency Dentistry?
Comprehensive Care in One Location
Relaxing, Comfortable Office Amenities
Same-Day Appointments for Emergencies
How to Handle Common Dental Emergencies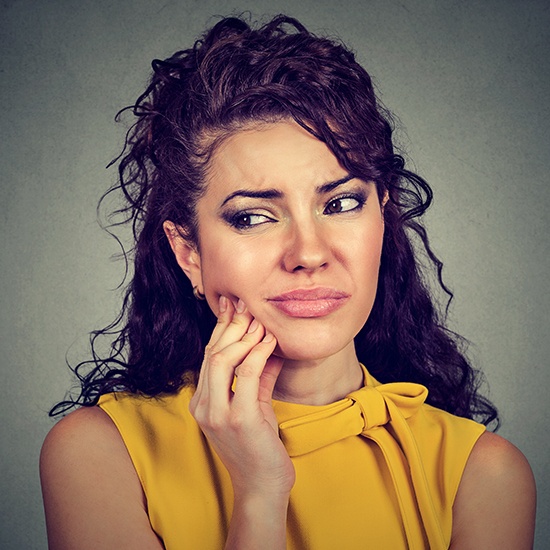 Teeth can become infected or broken due to any number of reasons. When you call, we'll ask you to explain your circumstances and what led to them, then give you first-aid tips so that you can stay in control of the situation before you get to our office. Some dental emergencies are more common than others; you can learn more about them below so that you're prepared to deal with them at a moment's notice.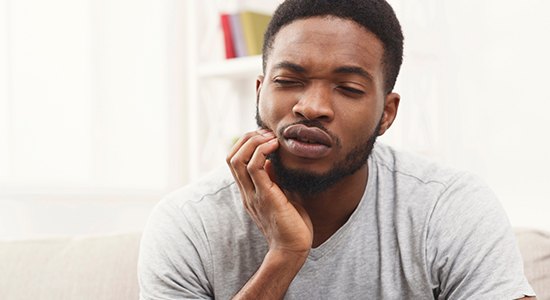 Toothaches
First, check to see if the pain is caused by something stuck between the teeth that can be removed with regular dental floss or a gentle rinse. If you can't stop the discomfort this way, use a bag of ice or pain relievers to manage your toothache until we can perform an examination.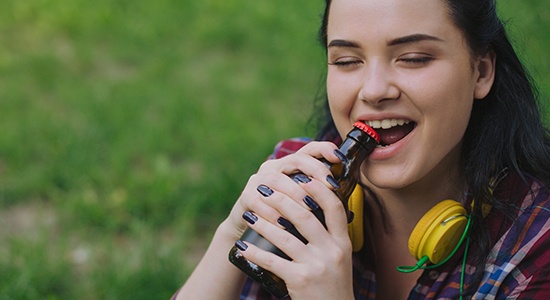 Chipped/Broken Tooth
Gather the lost pieces of the tooth and store them. If bleeding occurs, hold gauze over the wound until it stops. Cover rough or sharp edges with dental wax so that they don't cut or irritate the inside of the mouth. Do not chew with the affected tooth until the extent of the damage has been determined.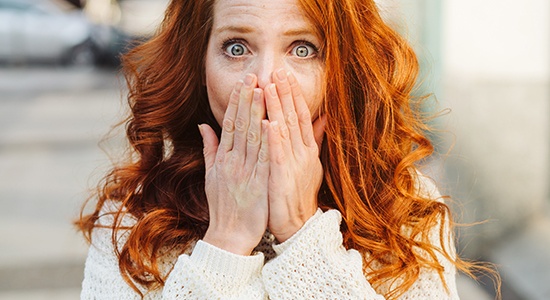 Knocked-Out Tooth
Locate the tooth immediately. When you pick it up, only touch the crown (the part that's normally visible when you smile); you don't want to kill any still-living cells on the roots. Gently rinse off the tooth before attempting to put it back in its socket. You should ideally get to our office in less than an hour.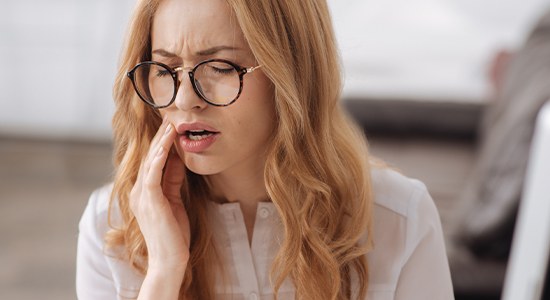 Lost Filling/Crown
For lost fillings, apply clove oil to the exposed tooth and chew with the other side of your mouth at all times. If you lose a crown, check to see if it's still intact; you might be able to reattach it to the tooth with a dab of toothpaste or dental cement from the pharmacy.
How to Prevent Dental Emergencies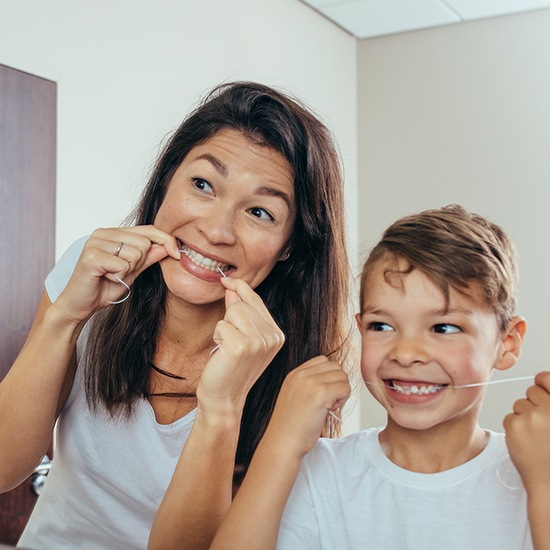 Regular maintenance is a must for a healthy smile. In addition to stopping by our office for routine checkups and cleanings, remember to brush and floss at least twice a day to keep your enamel healthy. To avoid physical damage, do not bite down on ice, fingernails, and other hard objects. Never use your teeth to open a package; use scissors or an appropriate tool instead. Get a protective mouthguard for sports and other physical activities where you risk oral injury.
The Cost of Treating Dental Emergencies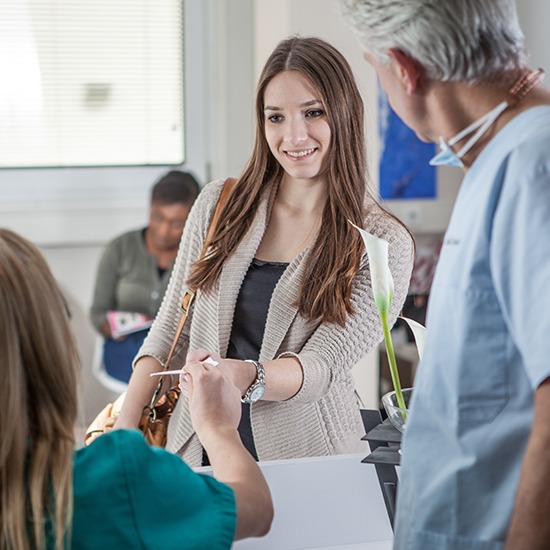 How much will your emergency care cost when it comes time to pay? That depends on the kind of treatment you required. Root canal therapy, tooth extraction, crown placement, and other treatments all have different costs associated with them, which we'll be sure you know about ahead of time so you're not caught off guard. Dental insurance will generally help cover the cost of emergency care, and dental financing lets you pay in a way that accommodates your budget.
TMJ/TMD Therapy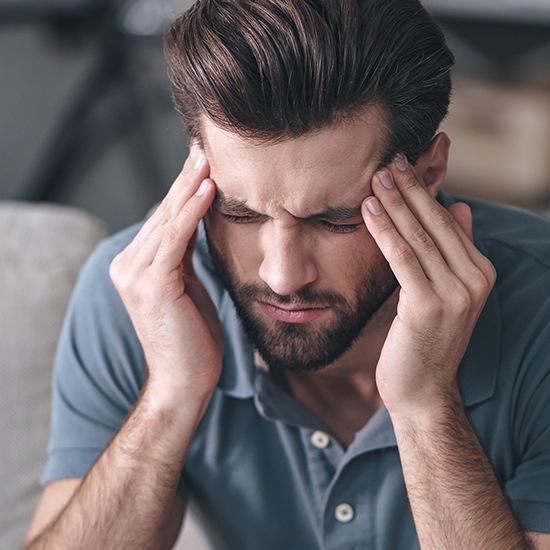 Though temporomandibular joint (TMJ) dysfunction and bruxism (teeth grinding and clenching) are not necessarily related to oral health concerns, they can be treated with the same simple solution – oral appliance therapy. TMJ dysfunction can occur due to an injury, genetics, strain, and several other factors, and it involves damaged or impaired mobility to the joints connecting the jaw to the skull. Bruxism has many causes, and while some patients grind and clench their teeth all day, most patients experience bruxism when it's most difficult to combat, while they sleep. We custom craft oral appliances to fit over patients' teeth to create a barrier to protect them from the potential damage of nighttime grinding and clenching. Additionally, these appliances allow the jaw to rest comfortably, preventing strain on the TMJ.
Root Canals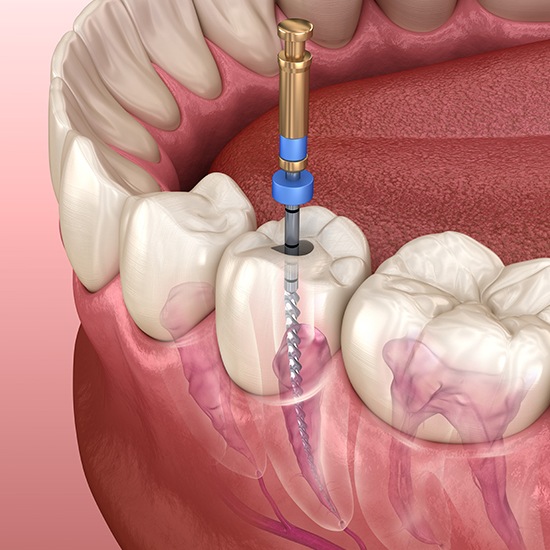 The words "root canal" will strike fear into the hearts of even the bravest patients, but we have some good news about that. While the decay and infection that leads to a root canal are painful, the procedure itself is no more uncomfortable than receiving a dental crown. The reason root canals are so painful is because the inflamed tissue directly affects the nerve of the tooth, which is housed within the inner, pulp layer. The procedure itself actually significantly reduces discomfort in most cases. First, we create a small access hole through the top of the tooth to the pulp. Then, we carefully extract the entire pulp, nerve, and any other damaged tissue and refill the tooth with a biocompatible material that mimics the extracted pulp. We place a seal over the access point, and in most cases, we also attach a dental crown that protects the treated tooth, restoring its natural form and function.
Tooth Extractions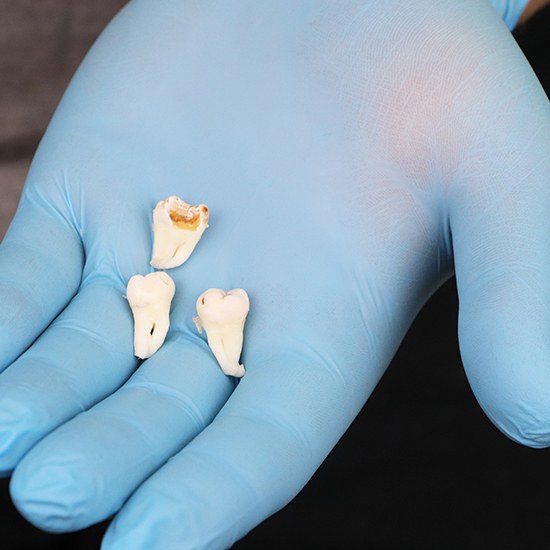 Our Grand Island dentists work hard to preserve our patients' teeth, but unfortunately, this is not always possible. Some of the situations in which an extraction may be necessary include:
Severe dental decay that affects more than half of a tooth or has spread to surrounding teeth or gums
Teeth that need to be extracted as part of orthodontic treatment to make room to shift the bite into its ideal alignment
Teeth that are impacted (unable to erupt from the gum line)
As preparation for the placement of partial or full dentures, we may need to remove one or more teeth
Wisdom Tooth Extractions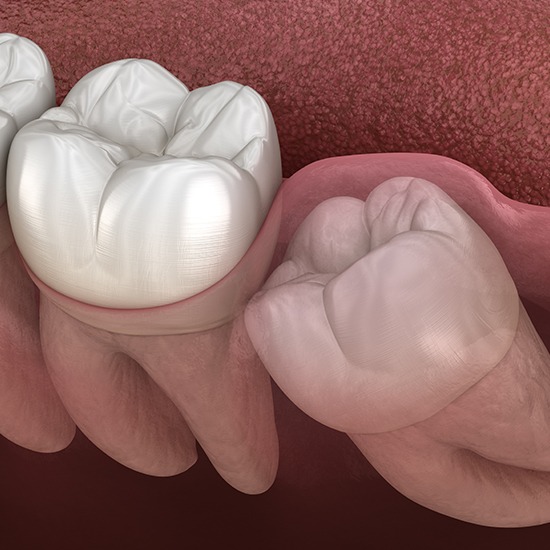 Wisdom teeth, the third set of molars and last adult teeth to erupt, are the most commonly extracted teeth. By about the age of ten, we're able to see these teeth beginning to develop on a patient's X-rays. At this point, we begin to make recommendations for whether patients will need to remove their wisdom teeth depending on the amount of available space, the direction the wisdom teeth are facing, and other indicators that the teeth will develop successfully. If it appears likely that the third molars will lead to oral health concerns, we often recommend extracting them between the ages of 17 and 21.