Emergency Dentist — Grand Island, NE
Urgent Dental Care When You Need It Most
Emergencies are never pleasant, but having a plan of action can help reduce the pain and stress of a dental emergency. If you experience a knocked out, broken, or chipped tooth or restoration, severe toothache, or another dental emergency, contact Stec & Stines Cosmetic and Family Dentistry immediately. We offer same-day treatment whenever possible, and we're happy to walk patients through first-aid to protect their smiles until they arrive at our office. For urgent dental care when you need it most, don't hesitate to call us right away!
Why Choose Stec & Stines Cosmetic & Family Dentistry for Emergency Dental Care?
#1 Comprehensive Care In One Location
#2 Same-Day Emergency Appointments Available
#3 Relaxing, Comfortable Office Amenities
What to Do in a Dental Emergency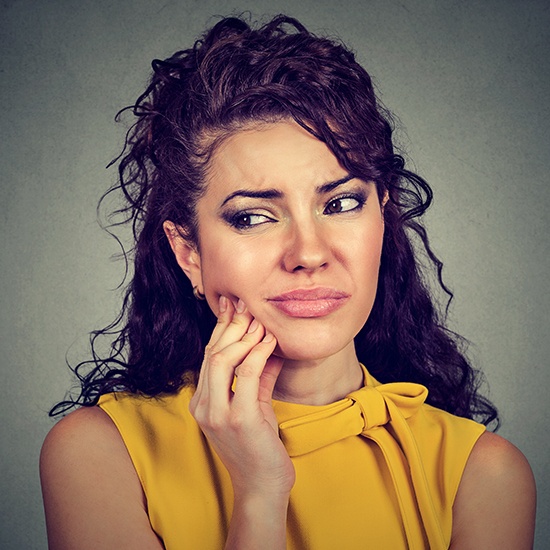 Should you or a loved one experience a dental emergency of any kind, follow these three easy steps:
Step 1: Call us as soon as you can! The sooner you call us, the sooner we can get you scheduled for a same-day emergency appointment. We'll also walk you through how to manage your emergency until you can reach us.
Step 2: See us for an emergency visit. When you arrive, your Grand Island emergency dentist will see you right away for evaluation. Once they're relieved your pain and gathered enough information, they'll fully explain all your treatment options and work with you to create a custom treatment plan.
Step 3: Get the fast, professional care you need. Once you've agreed to a treatment plan, our experienced team will jump into action to protect your smile. Whether you need a filling, root canal, tooth extraction, or something else entirely, your safety and comfort will always be our top priorities as we restore your oral health.
The Most Common Dental Emergencies
Teeth can become infected or broken due to any number of reasons. When you call, we'll ask you to explain your circumstances and what led to them, then give you first-aid tips so that you can stay in control of the situation before you get to our office. Some dental emergencies are more common than others; but whenever your mouth is in pain or you're experiencing concerning dental symptoms, we encourage you to call us right away. Below, you'll find important information about some of the most common dental emergencies we treat.
Understanding the Cost of Emergency Dentistry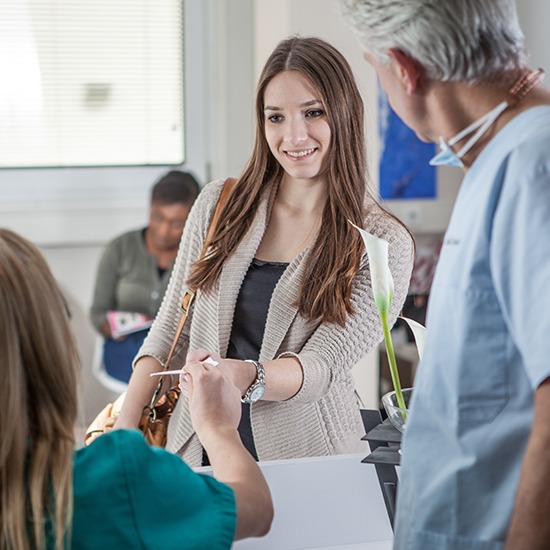 How much will your emergency care cost when it comes time to pay? That depends on the kind of treatment you required. Root canal therapy, tooth extraction, crown placement, and other treatments all have different costs associated with them, which we'll be sure you know about ahead of time, so you're not caught off guard. Dental insurance will generally help cover the cost of emergency dentistry, and dental financing lets you pay in a way that accommodates your budget.
Every Dental Emergency is Different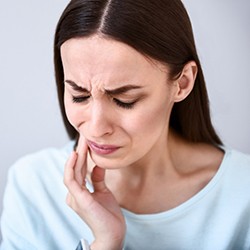 It is important to remember that no two dental emergencies are the same. Each requires unique treatment plans to address the underlying issue and fix the problem. Even if you and another person have chipped teeth, there is a good chance your treatment will be different than theirs, resulting in varying prices.
Your meeting with our emergency dentist will ensure that you better understand how much you can expect to pay based on the various factors we must determine, such as the severity of the problem, the location inside your mouth, the type of restorative care that you need, and if you plan to use dental insurance to help cover the cost.
Does Dental Insurance Cover Dental Emergencies?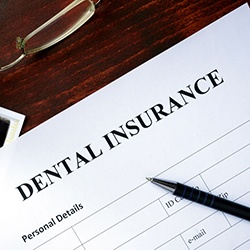 Yes, most dental insurance companies will offer one free emergency exam each year. This means you are unlikely to pay for a sudden visit to your dentist's office for a dental injury. This may not always be the case, as it depends on your insurance company. However, the real cost is not from the initial visit but instead, the type of restorative treatment you will need.
Most insurers provide 50-80% coverage for restorative treatments, so depending on which one you need (i.e., dental filling, crown, root canal, etc.), they will pay for more or less.
Other Options for Making Dental Emergencies Affordable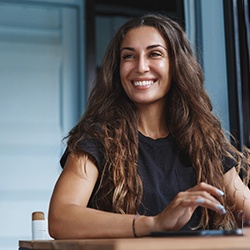 At Stec Cosmetic and Family Dentistry, we are pleased to make dental emergencies more affordable for those without insurance. In partnership with CareCredit, a third-party company that offers low-to-no-interest payment plans and no surprise fees, you can easily apply and pay off the cost of your care over time instead of all upfront.
Taking Care of Your Smile Can Save You Money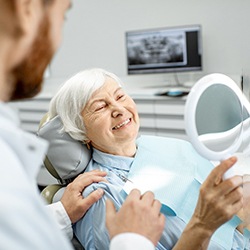 There are certain steps you can take to ensure the safety and future of your smile. Although not all emergencies are avoidable, there are a few things you can do to minimize your risk, such as:
Wear a mouthguard when playing sports or if you grind your teeth at night
Eat healthier foods that don't contain lots of sugars and starches, especially since these are known to cause cavities and gum disease
Keep your six-month dental checkups and cleanings with your dentist
Maintain good oral hygiene at home by brushing, flossing, and rinsing
Avoid using your teeth as tools
Keys to Preventing Dental Emergencies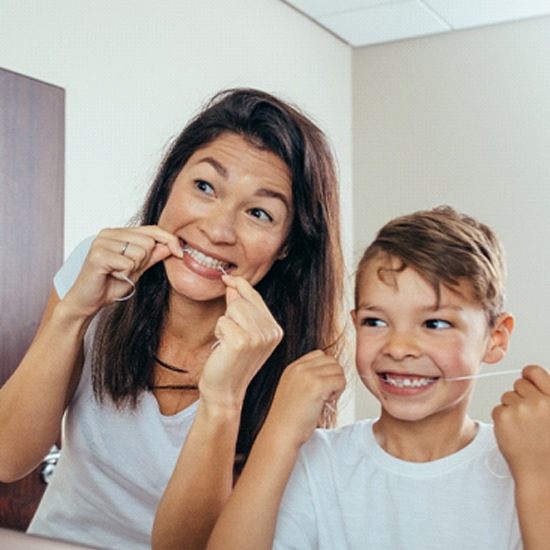 If you're wondering if it's possible to avoid all dental emergencies, you'll want to temper expectations. While not all dental emergencies can be prevented, there are ways you can dramatically lower your risk. This includes brushing and flossing at home, but it also means staying on top of routine checkups as well as other common habits that are easy to maintain. Below, you can read more about them for your convenience.
Visit Your Dentist Twice a Year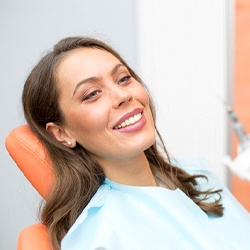 Considering that one of the most common causes of dental emergencies is untreated decay breaking down teeth and creating cavities, visiting our office once every six months is incredibly important. By staying on top of these appointments, you can catch underlying problems before they become serious and remove harmful plaque and tartar through comprehensive cleanings. Just keep in mind that if you have suffered from severe gum disease in the past, you may need to visit every three to four months instead.
Keep Up with Good Oral Hygiene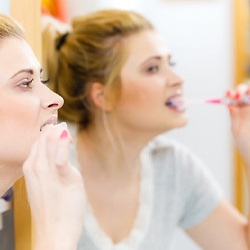 Regular maintenance is a must for a healthy smile. In addition to stopping by our office for routine checkups and cleanings, remember to brush at least twice a day and floss daily to keep your enamel healthy. Brushing works to remove plaque from the surfaces of teeth and the gums, while flossing will clean off plaque from areas the toothbrush cannot reach. Flossing also helps remove food debris, which oral bacteria love to consume (and produce plaque acids that harm teeth).
Eat Healthy Foods Everyday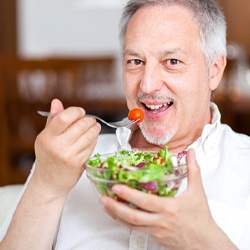 Your diet can have a greater impact on your oral health than you might think. For example, did you know that eating lots of food high in sugar and starch can put you at much greater risk of dental disease? That's why you should make an effort to reduce your consumption of sugar and include fruits, vegetables, lean proteins, and dairy products in your meals. Look for foods containing calcium, vitamin A, and vitamin D to ensure your teeth and gums are getting the nutrients they need.
Wear a Mouthguard When Being Active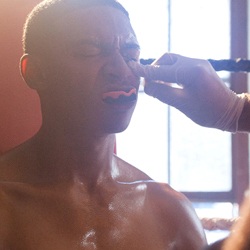 Get a protective mouthguard for sports and other physical activities where you risk oral injury. One the most common causes of dental emergencies is physical injury while playing sports (but not wearing the right gear). Similarly, a nightguard is essential if you grind and clench your teeth at night. Without an oral appliance, you can easily crack or chip a tooth. We recommend opting for custom-made mouthguards for the best fit, comfort, and longevity.
Use the Correct Tools for Day-to-Day Tasks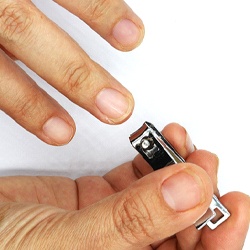 To avoid physical damage, do not bite down on ice, fingernails, and other hard objects. If you find yourself struggling to break these bad habits, speak with us directly and we'll do what we can to help. Never use your teeth to open a package. After all, teeth are not indestructible. Instead, use scissors or a similar appropriate tool to get the job done.