Veneers – Grand Island, NE
A Comprehensive Solution for Cosmetic Dental Flaws
The appearance of your smile is vital to how you feel about yourself. If you do not love your teeth, you probably find yourself hiding your smile. Now, you can stop worrying about imperfect teeth with porcelain veneers in Grand Island. Stec & Stines Cosmetic and Family Dentistry offers veneers to drastically enhance the appearance of your teeth using a noninvasive solution.
Why Choose Stec & Stines Cosmetic & Family Dentistry for Veneers?
Amenities for Comfortable Care
Long-Lasting Tooth-Colored Materials
Care Enhanced by the Latest Technology
Benefit from a New Smile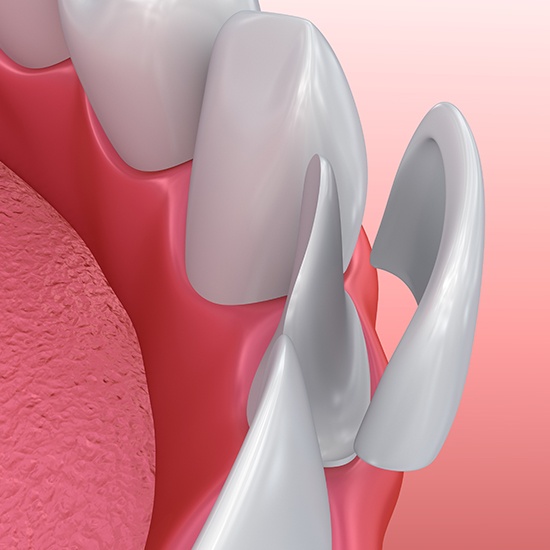 Porcelain veneers are thin shells that are bonded to the front side of the teeth to improve the shape and proportion of your smile. However, veneers also hide several cosmetic flaws, such as tooth discoloration that does not respond to whitening treatments. In addition, veneers can be used to fix chips, cracks, and abnormally shaped teeth. In some cases, they can also be used to make the teeth appear straighter, offering a perfect alternative to orthodontics. Those with shorter than average teeth can make their teeth appear larger without having to undergo gum contouring or cosmetic bonding.
Porcelain has quickly become the preferred material for veneers because it offers a more natural appearance using a less invasive procedure. Porcelain allows light to reflect off the teeth just as it does with enamel, so you gain a bright, white smile. Plus, porcelain is stain-resistant, so your new smile will stay bright.
When compared to other materials used for veneers, porcelain is thinner. As a result, less of the teeth's structure is removed during the bonding process to protect their integrity. After your new veneers are attached, you have a long-term solution for a beautiful smile. With the right care, your veneers will last an average of 5 to 10 years.
Get an Attractive Smile Today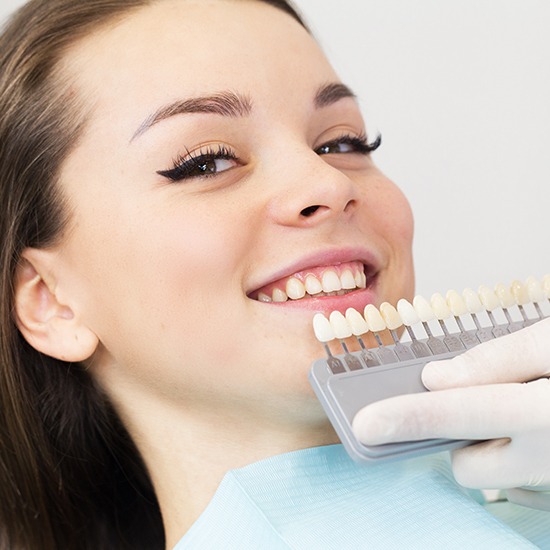 If you are ready for a beautiful, confident smile, you need to schedule a consultation with Stec & Stines Cosmetic and Family Dentistry. After performing an initial consultation, a comprehensive treatment plan is created.
During the first appointment, your teeth will be cleaned and prepared. A small amount of enamel will be removed to ensure the veneers sit flat on the teeth for a secure bond. Then, impressions are taken of your teeth, which are needed to create your custom-made veneers. The impressions are sent to our professional dental lab.
While the lab is making your veneers, we attach temporary veneers. In a couple of weeks, your permanent veneers will be ready to be bonded to your teeth. In just two appointments, you will have a flawless new smile to restore your confidence.
Your Cosmetic Dentist for a New Smile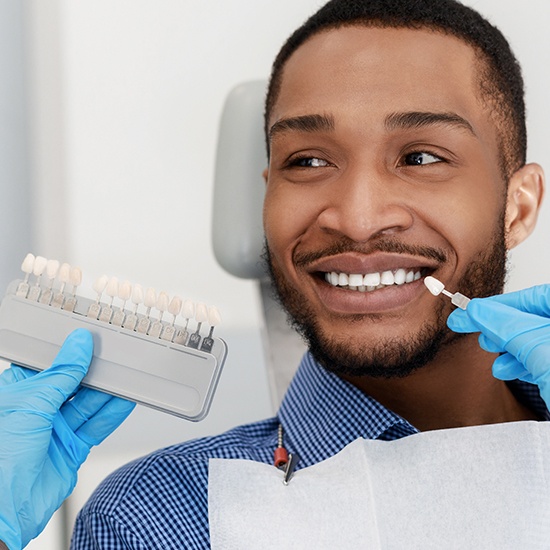 If you are tired of hiding behind an imperfect smile, it is time to get the dream smile you have always wanted with your cosmetic dentist in Grand Island. With a personalized treatment plan, we cater to your comfort while transforming your teeth. Contact Stec & Stines Cosmetic and Family Dentistry to schedule your consultation for porcelain veneers.
Understanding the Cost of Veneers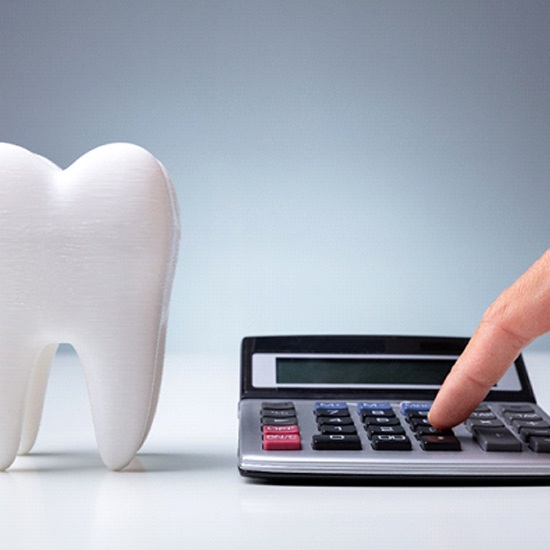 Are you unsure whether getting veneers in Grand Island is the right choice for you? For many people, the total cost of treatment is a significant factor that comes into play when making their decision. Even though finding a treatment that fits your budget is certainly important, you must also consider the expertise, training, and skills of your cosmetic dentist. When it comes to cosmetic dentistry, it's best to do your research before committing to a service. If you'd like to learn more about your options, continue reading or contact us and make an appointment today!
Cost vs. Cosmetic Dentistry: What's Right for Me?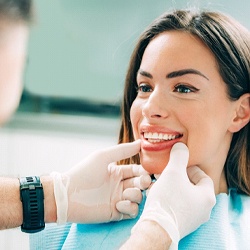 You might have your heart set on getting veneers in Grand Island, but it's incredibly important that you survey all your available options before committing to treatment. Each of the following cosmetic services can help you obtain a beautiful, natural-looking smile at different price points:
Direct Bonding – Do you have minor imperfections on a few of your teeth? Direct bonding may be the ideal solution for you. It's a minimally invasive, fast, and affordable procedure! In as little as one hour, you can have the flawless smile you've always wanted.
Teeth Whitening – If you have staining and discoloration on your teeth, you might want to consider a professional whitening treatment. It's cost-effective compared to other solutions and can quickly change the color of your smile. However, it cannot change the shape or position of your teeth, meaning it's limited in its ability to improve your grin.
Invisalign – With Invisalign orthodontic treatment, you can simultaneously straighten your smile and improve your oral health. But the total cost of treatment can amount to several thousands of dollars, which is quite costly for a service that cannot change the actual shape and color of your teeth.
Veneers – Even though veneers are one of the most invasive and expensive cosmetic treatments, they're able to improve several different aspects of your smile at once, such as staining, gaps, chips, cracks, and even misalignment. What's more, you can enjoy your stunning, natural-looking results for over a decade with proper care!
How to Make Veneers Affordable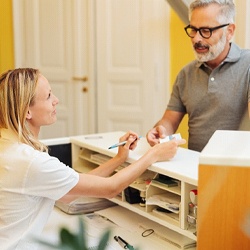 Veneers are a form of cosmetic dentistry, which means they won't be covered by dental insurance. Since they're not considered medically necessary, you'll need to find an alternative way to pay for your treatment. Luckily, we can help you out with that step. We offer CareCredit financing for patients wanting to undergo cosmetic dental work. It offers low monthly payment options, no up-front costs, and no prepayment penalties. Because it can split up the total cost of your treatment into budget-friendly monthly installments, it'll make even the most expensive services affordable!
Veneer FAQS
After reading the information above, you're probably more excited than ever to revamp your smile with veneers. They're an excellent way to correct multiple flaws and imperfections at once, giving you the stunning look you've always dreamed of. Before committing to treatment, you may have a few lingering questions about the process. To help you out, we've decided to answer some of the most common questions we receive from patients about veneers in Grand Island. If you'd prefer to speak with a member of our team, don't hesitate to reach out to us!
Are Veneers Permanent?
Since veneers will eventually have to be replaced, they're not considered a permanent cosmetic solution. However, the process of getting them is irreversible. In preparation for veneer placement, a thin layer of enamel will be shaved off to ensure each shell fits properly on the teeth. And unlike hair and nails, enamel does not grow back once it's been removed. Moving forward, the prepared teeth will always need to be covered with crowns or veneers for protection.
Do Veneers Give You a Lisp?
When you first get veneers in Grand Island, you may have trouble pronouncing certain words or making specific sounds. It's normal for patients to develop a mild lisp or another speech impediment at first. That happens because the tongue is not used to the presence of veneers when speaking. Luckily, any speech alterations will fade away once you adjust to talking with them. Reading aloud, practicing the pronunciation of certain words, and asking your dentist to reduce the thickness of your veneers can help the lisp go away much more quickly.
Can Veneers Be Used for Bite Corrections?
It depends on the severity of your bite problem. Since veneers cannot change the actual position of your teeth or jaw, they're not recommended for patients with bite issues that cause significant oral health problems. However, they can address mild problems that affect your appearance. For instance, if you have a mild open bite, veneers can make the teeth look longer and wider so that they appear to line up correctly. They can also hide small gaps between the teeth.
Is It Painful to Get Veneers?
During veneer placement, your mouth will be numbed with a local anesthetic, so you shouldn't feel any pain throughout the procedure. However, once the veneers are in place, you might experience sensitivity and pain. Post-treatment discomfort is most common when multiple veneers are attached. For example, two to four veneers usually cause little to no pain, while eight or more can result in sore gums and jaw. You can manage these symptoms by taking over-the-counter pain medication as directed or using a cold compress.