Veneers – Grand Island, NE
A Comprehensive Solution for Cosmetic Dental Flaws
The appearance of your smile is vital to how you feel about yourself. If you do not love your teeth, you probably find yourself hiding your smile. Now, you can stop worrying about imperfect teeth with porcelain veneers in Grand Island. Stec & Stines Cosmetic and Family Dentistry offers veneers to drastically enhance the appearance of your teeth using a noninvasive solution.
Why Choose Stec & Stines Cosmetic & Family Dentistry for Veneers?
Amenities for Comfortable Care
Long-Lasting Tooth-Colored Materials
Care Enhanced by the Latest Technology
Benefit from a New Smile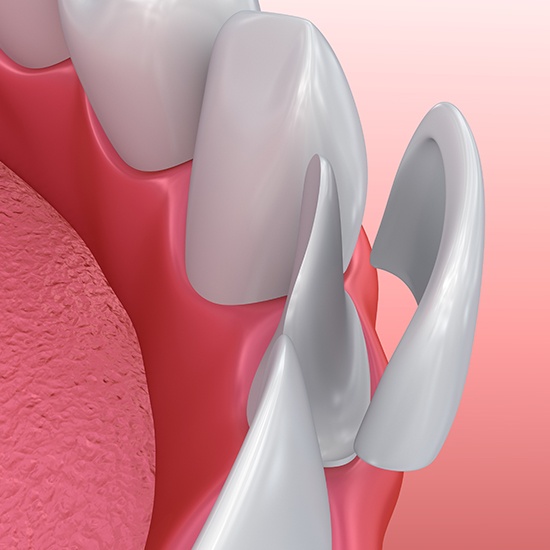 Porcelain veneers are thin shells that are bonded to the front side of the teeth to improve the shape and proportion of your smile. However, veneers also hide several cosmetic flaws, such as tooth discoloration that does not respond to whitening treatments. In addition, veneers can be used to fix chips, cracks, and abnormally shaped teeth. In some cases, they can also be used to make the teeth appear straighter, offering a perfect alternative to orthodontics. Those with shorter than average teeth can make their teeth appear larger without having to undergo gum contouring or cosmetic bonding.
Porcelain has quickly become the preferred material for veneers because it offers a more natural appearance using a less invasive procedure. Porcelain allows light to reflect off the teeth just as it does with enamel, so you gain a bright, white smile. Plus, porcelain is stain-resistant, so your new smile will stay bright.
When compared to other materials used for veneers, porcelain is thinner. As a result, less of the teeth's structure is removed during the bonding process to protect their integrity. After your new veneers are attached, you have a long-term solution for a beautiful smile. With the right care, your veneers will last an average of 5 to 10 years.
Get an Attractive Smile Today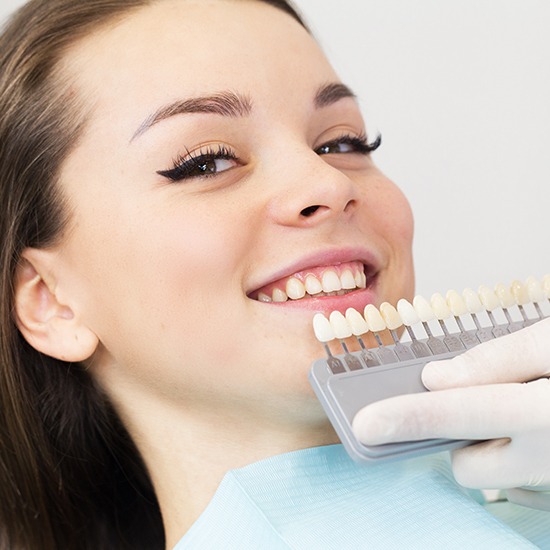 If you are ready for a beautiful, confident smile, you need to schedule a consultation with Stec & Stines Cosmetic and Family Dentistry. After performing an initial consultation, a comprehensive treatment plan is created.
During the first appointment, your teeth will be cleaned and prepared. A small amount of enamel will be removed to ensure the veneers sit flat on the teeth for a secure bond. Then, impressions are taken of your teeth, which are needed to create your custom-made veneers. The impressions are sent to our professional dental lab.
While the lab is making your veneers, we attach temporary veneers. In a couple of weeks, your permanent veneers will be ready to be bonded to your teeth. In just two appointments, you will have a flawless new smile to restore your confidence.
Your Cosmetic Dentist for a New Smile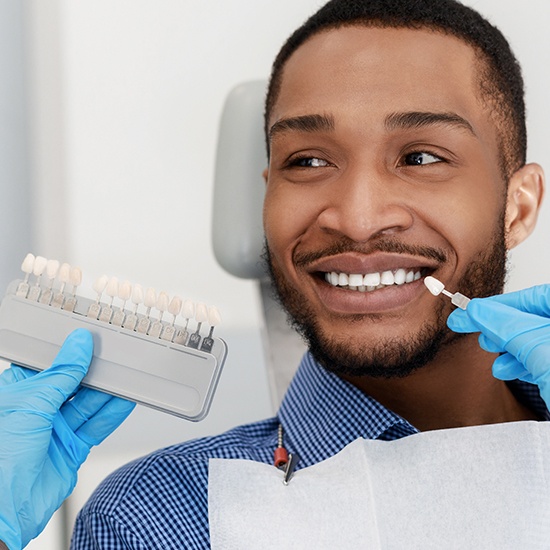 If you are tired of hiding behind an imperfect smile, it is time to get the dream smile you have always wanted with your cosmetic dentist in Grand Island. With a personalized treatment plan, we cater to your comfort while transforming your teeth. Contact Stec & Stines Cosmetic and Family Dentistry to schedule your consultation for porcelain veneers.