Dental Implants – Grand Island, NE
Completely Restore Your Smile for Life
Dental implants are titanium posts inserted below the gum line that mimic the natural form and function of tooth roots, making implant supported tooth replacements look and feel more natural compared with traditional methods like bridges or dentures.
At Stec & Stines Cosmetic and Family Dentistry, we're happy to offer the full implant treatment in one office. Some general dentists refer patients out for the placement of dental implants, but Dr. CJ Stec has the training and experience to precisely and successfully place and restore dental implants. Dental implants are also the most versatile tooth replacement option, allowing us to restore a single tooth or a full arch of teeth.
Why Choose Stec & Stines Cosmetic & Family Dentistry for Dental Implants?
In-House Placement and Restoration
Warm Neck Wraps and Other Comfort Amenities
Aided by the Latest Dental Technology
How Do Dental Implants Work?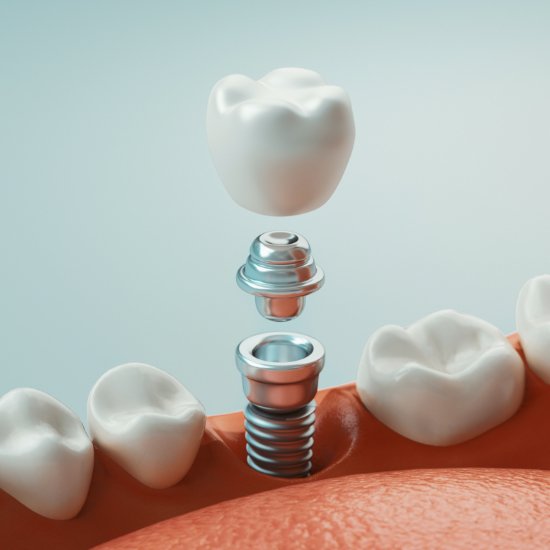 Regardless of the number of implants patients need to support their specific prosthetic, the surgical procedure itself is the same. We make a small incision in the gum line and insert the titanium post. Following the implantation procedure, patients should expect to spend three to six months healing and undergoing a process known as osseointegration, where the supportive bone and gum tissue attach to the implant, mimicking natural root systems. Once this process is completed, an abutment attached to the post will connect a replacement tooth or teeth to the implant.
What are the Benefits of Dental Implants?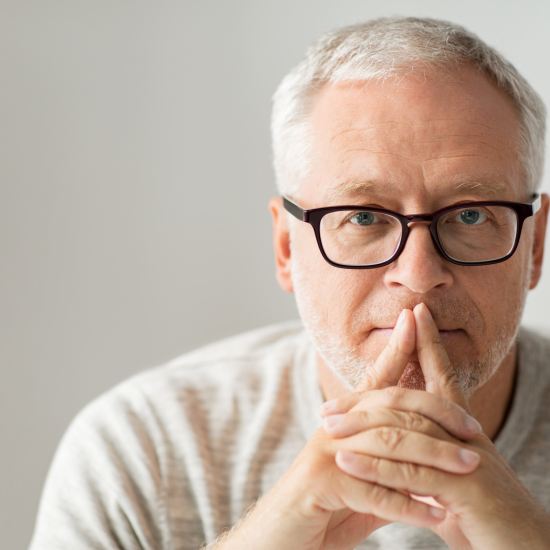 There are many factors that make dental implants fundamentally more effective than other types of restorations, including the following benefits:
Traditional replacement teeth need to be replaced every five to ten years, but implant-supported restorations can last for thirty years or longer.
Because the roots of missing teeth are replaced, implant-supported restorations provide stimulation to maintain jawbone density and gum tissue volume.
For patients with partial and full dentures, dental implants can increase their chewing strength from 20% to 70%. This means they're able to consume a wider range of nutritious foods.
Dental implants look just like natural teeth and don't have obvious metal or acrylic attachments.
Who Should Get Dental Implants?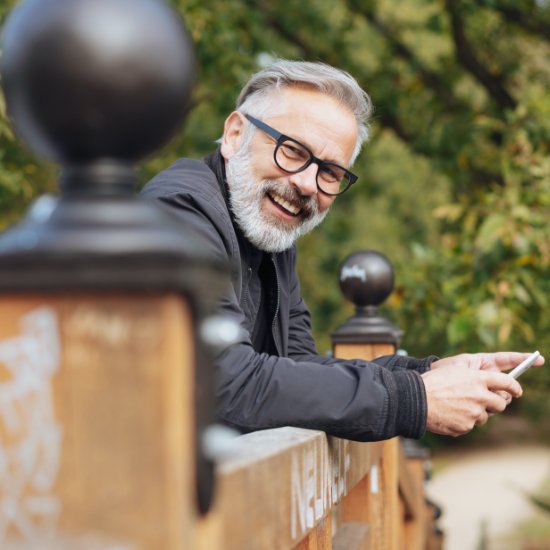 You need to have lost at least one tooth to be considered for dental implants. Any bone loss needs to be corrected before your jaw can support the posts, and health issues like gum disease or diabetes need to be properly treated or controlled to ensure the procedure's success. It's possible to use implants to replace a single tooth, multiple teeth, or an entire arch; the procedure will be different depending on what your unique needs are.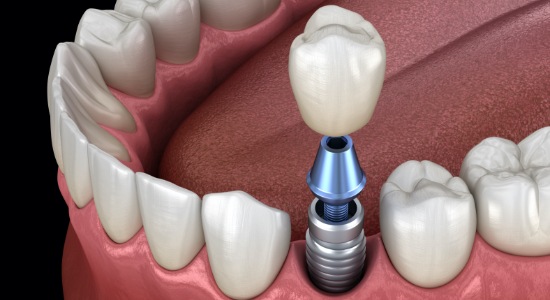 Missing One Tooth
One titanium post is placed in the gap; we'll use a CT scanner to make sure it's placed in the ideal spot. It will take several weeks for the bone to fully integrate with the post. Once an abutment is attached, you'll need to wait for your gums to heal before a custom-made crown can be anchored to the implant.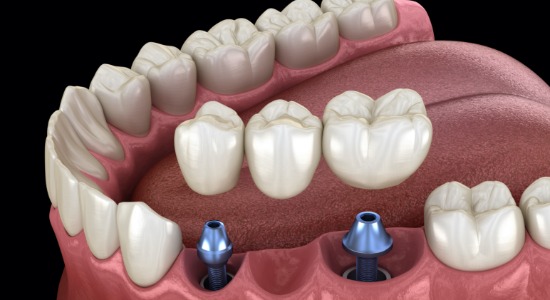 Missing Multiple Teeth
If you have lost at least three teeth in a row, it only takes two implants to replace them at the same time. The posts can support the crowns of a dental bridge, allowing you to fill in the empty space without making any changes to your remaining healthy teeth.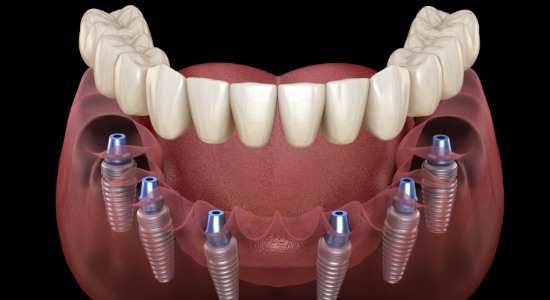 Missing All of Your Teeth
Patients with dentures may be able to get dental implants, providing their teeth with better stability. This also eliminates the slipping and discomfort associated with traditional dentures. And since implants improve the chewing strength of prosthetic teeth, patients are able to eat virtually anything with their new smile.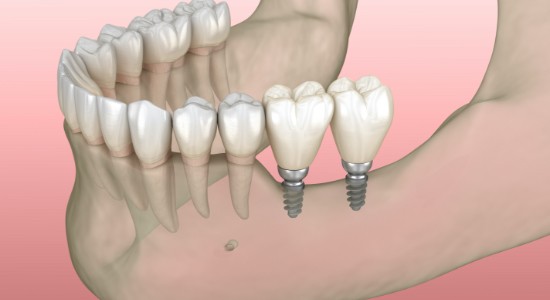 Mini Implants
As the name suggests, mini implants are smaller versions of the traditional titanium posts. These implants are ideal for patients with naturally smaller teeth, those who need to replace just the front teeth, and patients who have diminished jawbone density that could reduce their chances of successful traditional implant placement.
How Much do Dental Implants Cost?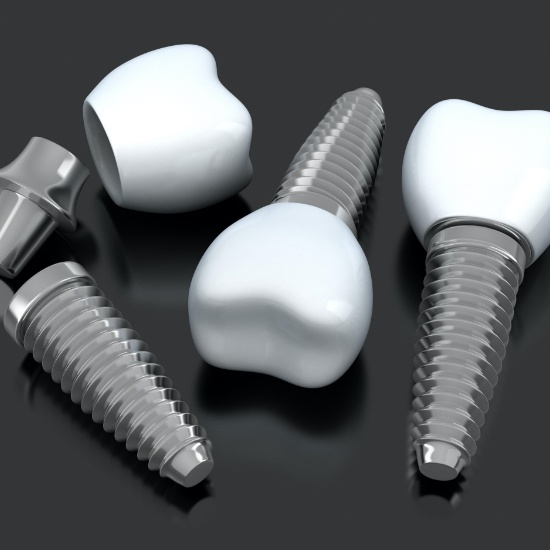 The cost of your dental implant tooth replacement will depend on a variety of factors, including the number of missing teeth, where they are positioned in the smile, what type of tooth replacement you receive, and what the implant posts are made from. If you want to get an accurate estimate of your out-of-pocket costs, the best way to do this is to call our team to schedule a consultation.
What is the Success Rate of Dental Implant Placement?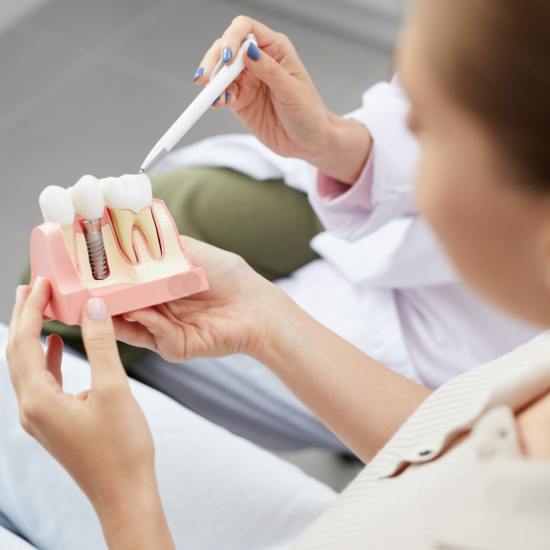 Depending on the individual patients' oral and overall health, the success of dental implant-supported restorations after ten years is between 95 and 98%. To help their new teeth last as long as possible, implant patients are encouraged to:
Maintain proper brushing and flossing as directed
Visit us at least two times each year for dental exams and teeth cleanings
Let us know right away if you notice changes in the function of your replacement tooth or teeth
Let us know if there are changes to your prescription medications or you are diagnosed with a chronic illness