Meet the Dental Team – Grand Island, NE
Welcome to Our Dental Family
Our friendly, caring dental team focuses on making each trip to our office a rewarding experience for our patients. Each team member place an intricate role in your dental health plan. You will find familiar faces each time you are in as we make it our personal goal to get to know each patient as if they are a member of our own families. Please feel free to contact us! We'll be happy to answer any questions you may have or assist you in any matter.
Beckie, Accounting Manager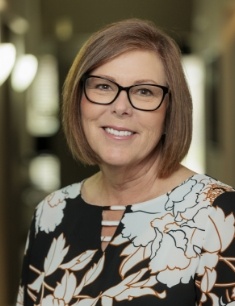 As Dr. Steven Stec's wife, Beckie is proud to have helped keep our dental practice running smoothly for 35+ years! She always enjoys working closely with not only with all the doctors, but the other team members as well to help create wonderful experiences for patients in need.
Beckie is the proud mother of three adult children – CJ, who is a partner in the practice, and two daughters. She also has six grandchildren. Outside of work, one of her favorite hobbies is golfing. She regularly participates in women's tournaments in the summertime and has even won one!
HEIDI, INSURANCE COORDINATOR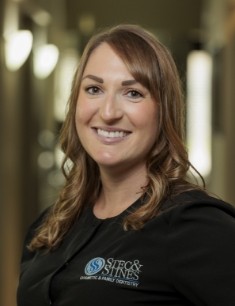 Heidi may be a new member of our team, but she's always called Grand Island home! So, she's very happy to be serving her friends and neighbors here at Stec & Stines. When she was asked what she loves most about her job, she said that it's the group she works with – they truly feel like family.
Heidi and her husband have two boys at home, so life outside the office is busy! Most of the time, you'll find her helping with her sons' activities, camping, staying active, and spending time outdoors.
Lynn, Front Office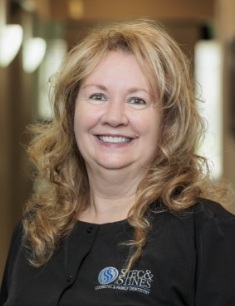 Lynn is from the Palmer area, and her career in dentistry spans more than two full decades. As a part of our front office, she's proud to work with some of the best people in this field, providing excellent clinical and personal care to each individual that comes through the front door.
Lynn and her husband Bryan have three adult children and seven grandchildren. When she isn't busy at work, you can typically find her camping, working in her yard, or simply being with family!
Ruth, Front office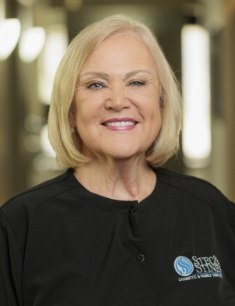 Ruth has been greeting our patients and helping them feel at home for over 20 years now! She attended both Central Community College and Bellevue University for her studies. Now, what she loves most about her job is getting to meet so many interesting people each day, as well as spending time with such talented coworkers.
Originally from Chester, Ruth is happily married with two adult children and five grandchildren. Her favorite hobbies outside of working hours include horseback riding, camping, and being with family.
GABBY, FRONT OFFICE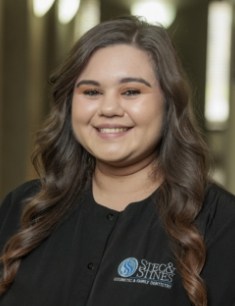 Gabby has always called Grand Island home, and she's been an important member of our team for over a year now! She absolutely loves getting to know each patient that comes through our doors as well as creating a welcoming environment so they feel at ease from the first moment.
Gabby's family consists of her seven-year-old daughter and her fiancé! She has lots of interests outside of dentistry too, including reading books, getting her nails done with her daughter, going to the shooting range, and playing disc golf. Here's a fun fact about her: she cannot stand the smell, taste, or consistency of ranch.
Leigh, Dental Assistant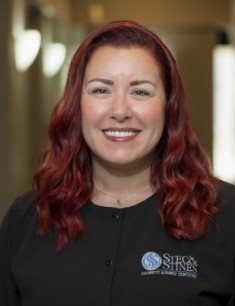 Leigh has been a member of our team for more than three years now, and her overall dental career spans well over two decades! Originally from Castle Hayne, NC, she loves being able to assist patients through their unique smile journey. It's so rewarding seeing not only the cosmetic transformations, but how oral health and function can transform for the better too.
Leigh and her husband have three boys. In her spare time, she enjoys hiking, camping, and participating in Aerial Arts. In fact, she's traveled the USA training in Aerial Arts!
Amber, Dental Assistant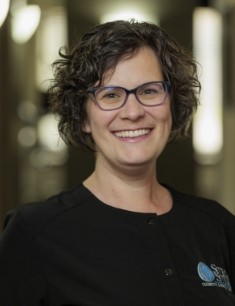 An Omaha native, Amber's career in the dental world began at Omaha-Metro Community College and covers over 14 years so far. She really enjoys being able to educate our patients about oral health while also providing them with the high level of quality care they deserve.
At home, Amber is the proud mother of three amazing sons. In her spare time, she loves learning new things, pursuing new adventures, staying active in her church, and going on short-term mission trips to serve others. Getting outside and enjoying the sunshine is always on her agenda, and you can often find her dancing anywhere there's music as well.
Amy, Dental Assistant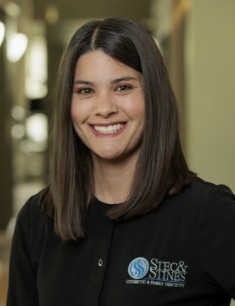 Amy is from McCook, and she first got her start as a dental assistant over eight years ago. She really enjoys being able to assist with a wide variety of dental procedures throughout each day, as well as helping patients improve their dental health.
At home, Amy and her husband have two daughters and two sons. She spends her free time enjoying the outdoors and watching her kids' various activities!
Monica, Dental Assistant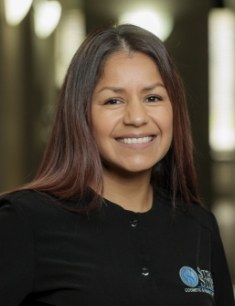 Monica's dental career covers two full decades so far. One of her favorite parts of being a dental assistant is seeing the patient's new smile once they achieve the goal they've wanted all along!
Monica hails from Grand Island, and she's happily married with two children. In her spare time, she likes dancing, traveling, and spending quality time with family and friends.
Vanessa, Dental Assistant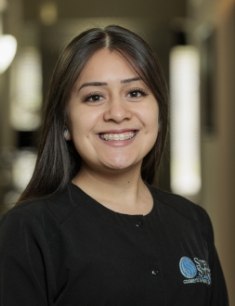 Although Vanessa is a relatively new member of our team, she has been a great fit from the start! She loves coming into work each day to interact with our team and each patient. Getting to know them over time has been (and continues to be) one of her favorite aspects of her job. She attended Central Community College and is currently working toward her radiology certification.
In her free time, Vanessa's favorite thing to do is go on road trips! She likes being outside in nature, which is why Denver, CO is one of her favorite spots. She also enjoys going out to eat at new places, spending time with her friends and family, and going on bike rides during the summer.
Aaron, Dental Assistant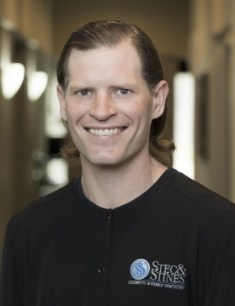 Although Aaron was born and raised in Nebraska, he attended dental assisting school at Front Range Community College in Fort Collins, Colorado. With more than two years of experience under his belt, he has earned his certifications in dental X-rays, coronal polish, and BLS. Since joining our team, he has thoroughly enjoyed working with his colleagues and comforting patients that are nervous.
Outside the office, Aaron likes hanging out with his son and daughter. Some of his favorite ways to spend his time off include taking them fishing, being outdoors in the summer, and going snowboarding in the winter.
DANI, DENTAL ASSISTANT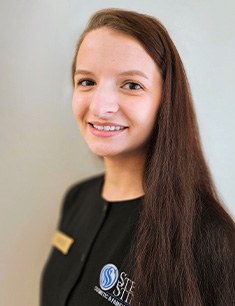 Although Dani has been working in the dental field for more than three years now, she's new to our team. She absolutely loves meeting new people and watching their smiles progress. She's even working on her radiology and coronal polishing certifications so she can serve our patients in even more capacities!
At home, Dani and her husband have a three-year-old daughter as well as three cats. Reading books to her daughter, watching movies, boating, and gardening are a few of her favorite ways to spend her free time.
Deb, Dental Hygienist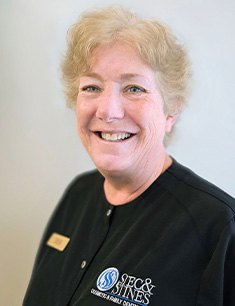 A Hastings native, Deb's dental career impressively spans well over 35 years so far, with most of that time spent right here with our team! One of her very first hygiene jobs was with Dr. Steve, and after a long and winding road, she hopes to be a part of our dental office until she reaches retirement. Her favorite part of the job by far is getting to know her patients on a personal level from appointment to appointment.
Outside of work, Deb has four adult children and six grandsons who all live in Hastings. She spends her free time taking the grandkids to various activities, walking her dogs, and enjoying the peacefulness of Fisher Fountain. One day, she hopes to travel to several of America's great landmarks, starting with the Grand Canyon in Arizona and a hot air balloon ride over the desert!
Kelsey, Dental Hygienist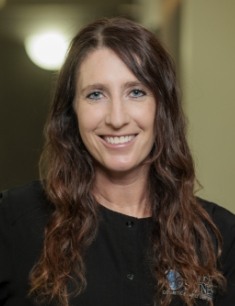 Kelsey hails from Arcadia. She completed her studies at UNMC College of Dentistry, and she's been working in dentistry for over 18 years now. She really enjoys getting to know each patient on a personal level. Plus, the entire dental team here feels just like family!
Kelsey is married to Matt, her high school sweetheart, and they have three children named Neelie, Laiken, and Kellen. Her active kids keep her running around more often than not, and she loves watching them play all of their various sports. She also spends lots of time with her best friends and enjoys traveling as well.
Rachel, Dental Hygienist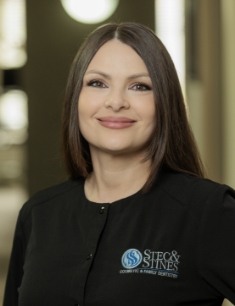 Rachel has been a member of our team for over three years now, and she loves being able to establish warm relationships with our patients while also attending to their oral healthcare needs! She hails from the Grand Island area and is looking forward to working towards her Bachelor's in Dental Hygiene soon.
At home, Rachel has a long-term partner named Anthony and three children named Kalm, Keagen, and Damien. Her biggest hobbies include tackling various projects around the house, doing arts and crafts, and spending quality time with loved ones.
JACQUE, DENTAL HYGIENIST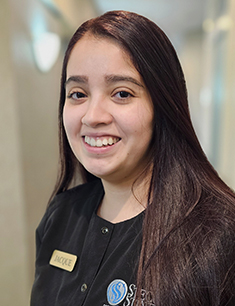 For a little over three years now, Jacque has spent her days at our office building rapport with patients, educating them about oral health, and helping them achieve a healthy smile. As it turns out, those are her favorite aspects of her job too! Although she originally joined our team as a Dental Assistant, she worked her way to becoming a Dental Hygienist by pursuing additional training at Central Community College.
Jacque and Aidan have two young boys at home, Shiloh and Silas. She loves spending as much time as she can with loved ones outside the office.
Jami, Sterile Processing Technician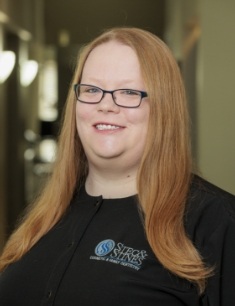 Jami is a Nebraska native! She joined our team in 2021 after becoming a Certified Sterile Processing Technician at CBSPD. For her, the best part of her job is being able to constantly learn new things.
Jami loves spending her time away from the office with her husband, Taylor, and her two kids, Riley and Jase. Playing video games and going on walks with her kids are a few of her favorite things to do. Here's a fun fact about her: she has a plethora of pets at home, including hedgehogs!