Invisalign Clear Braces – Grand Island, NE
Straighter Smiles with No Brackets or Wires
Healthy, straight teeth are among the most critical components of a beautiful smile and good oral health. If your teeth are crowded, crooked, gapped, or otherwise misaligned, you may feel self-conscious about your appearance. Smiles composed of improperly aligned teeth are also at a higher risk for damage caused by tooth decay and periodontal disease. Fortunately, there is a way to straighten your teeth without the wires and metal brackets associated with traditional orthodontia: Invisalign® clear aligners.
At Stec & Stines Cosmetic & Family Dentistry, we create personalized treatment plans for every patient to help them achieve and maintain healthy, beautiful smiles that last a lifetime. If you want to learn more about Invisalign orthodontic treatment or any of our other services, contact us to schedule an orthodontic consultation today.
Why Choose Stec & Stines Cosmetic & Family Dentistry for Invisalign Clear Braces?
Quick & Effective iTero Digital Impressions
Customized Treatment Plans for Each Patient
Metal-Free Orthodontic Care
What is Invisalign?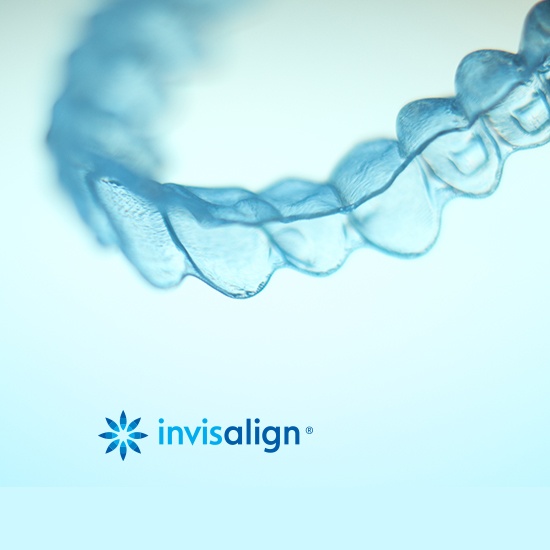 Invisalign aligners are clear, comfortable alignment trays that are customized to precisely fit your teeth and gradually shift them into their proper positions over the course of treatment. The average Invisalign treatment time falls between 12 and 18 months. Your dentist will discuss your individual case with you during your consultation, walking you through the steps of your Invisalign treatment in a way that is easy to understand.
How Invisalign Works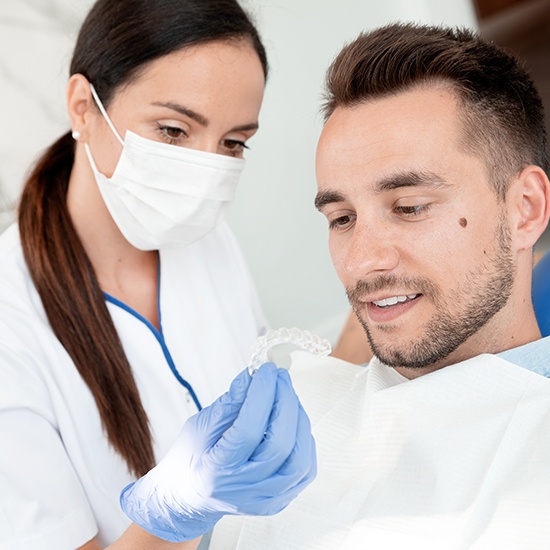 After your consultation, digital impressions of your teeth will be captured and sent to an Invisalign® lab. The aligners are fabricated using comfortable, virtually invisible acrylic materials. Each set of alignment trays represents the position of your smile one step closer to the desired end result. Approximately every two weeks, you'll graduate to the next set of aligners in the series. As you move from one set of aligners to the next, you'll begin to see your new smile take shape. With just a few appointments to ensure that your teeth are moving according to plan, most patients achieve their desired results in just eight to eighteen months.
Benefits of Invisalign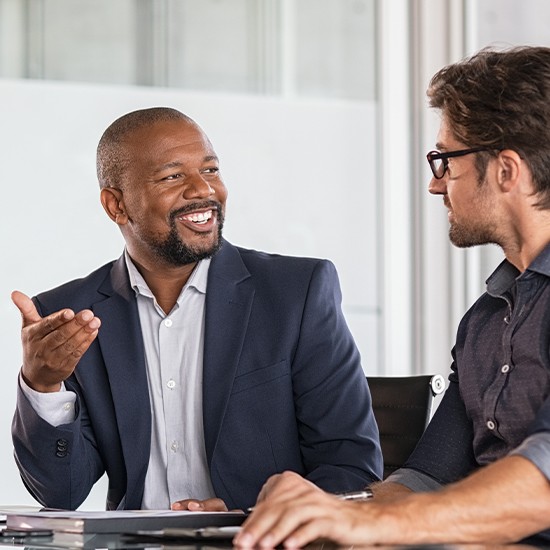 For many men, women, and adolescents seeking straighter teeth, the thought of years spent in metal braces is enough to keep them from pursuing orthodontic treatment. While traditional braces may be suitable for some patients, they simply aren't the right solution for everyone. At Stec & Stines Family & Cosmetic Dentistry, we are dedicated to custom treatment plans for every patient, and when orthodontic treatment with Invisalign is the right option, our team has the flexibility to create a personalized treatment plan that will deliver a healthy, beautiful smile that lasts. Some of the benefits of Invisalign orthodontic treatment include:
With clear plastic Invisalign aligners, you can get the results you want without any of the discomfort or aesthetic concerns of regular braces.
You don't have to worry about dietary restrictions or the oral hygiene hassles often experienced with traditional braces.
Compared with other treatment options, Invisalign is much faster. In fact, traditional bracket and wire braces typically take 18 to 36 months, but the majority of Invisalign treatment plans are completed in 12 months or less.
The Cost of Invisalign & How We Help You Make Invisalign Affordable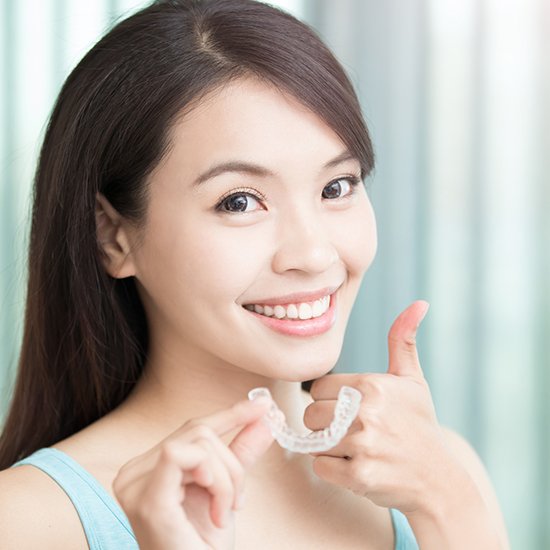 Every Invisalign treatment plan is different, but most patients only pay a few thousand dollars more for Invisalign compared with traditional bracket and wire braces. With innovations in treatment methods and materials, dentists are diminishing this gap in pricing more each year. Best of all, most dental insurance providers are now offering the same percentage of coverage for Invisalign and traditional braces. During your treatment planning appointment, we'll walk you through the out-of-pocket costs of each step of the process and help you budget for your Invisalign treatment plan.