Invisalign Clear Braces – Grand Island, NE
Straighter Smiles with No Brackets or Wires
Healthy, straight teeth are among the most critical components of a beautiful smile and good oral health. If your teeth are crowded, crooked, gapped, or otherwise misaligned, you may feel self-conscious about your appearance. Smiles composed of improperly aligned teeth are also at a higher risk for damage caused by tooth decay and periodontal disease. Fortunately, there is a way to straighten your teeth without the wires and metal brackets associated with traditional orthodontia: Invisalign® clear aligners.
At Stec & Stines Cosmetic & Family Dentistry, we create personalized treatment plans for every patient to help them achieve and maintain healthy, beautiful smiles that last a lifetime. If you want to learn more about Invisalign orthodontic treatment or any of our other services, contact us to schedule an orthodontic consultation today.
Why Choose Stec & Stines Cosmetic & Family Dentistry for Invisalign Clear Braces?
Quick & Effective iTero Digital Impressions
Customized Treatment Plans for Each Patient
Metal-Free Orthodontic Care
What is Invisalign?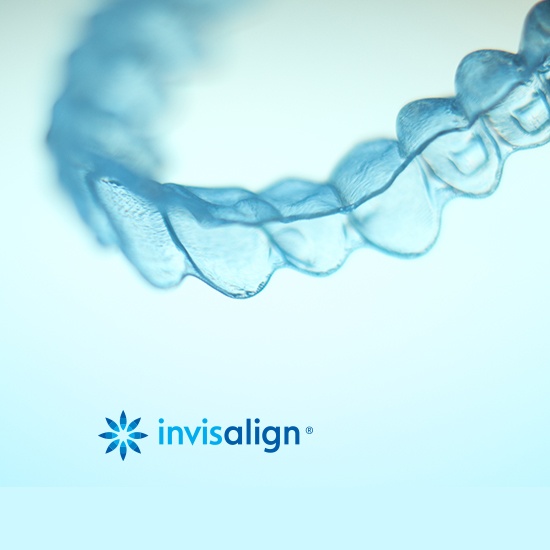 Invisalign aligners are clear, comfortable alignment trays that are customized to precisely fit your teeth and gradually shift them into their proper positions over the course of treatment. The average Invisalign treatment time falls between 12 and 18 months. Your dentist will discuss your individual case with you during your consultation, walking you through the steps of your Invisalign treatment in a way that is easy to understand.
How Invisalign Works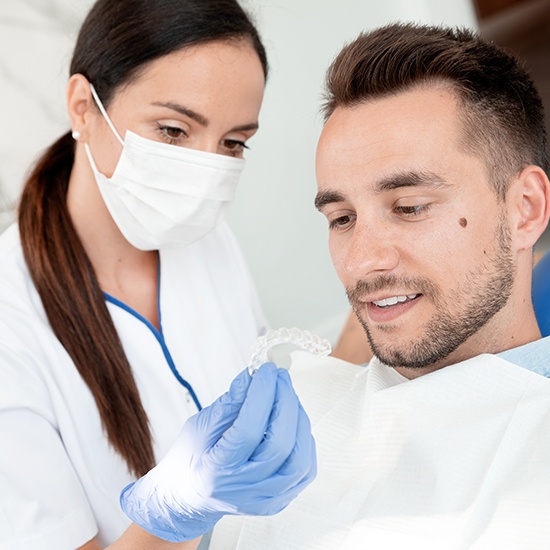 After your consultation, digital impressions of your teeth will be captured and sent to an Invisalign® lab. The aligners are fabricated using comfortable, virtually invisible acrylic materials. Each set of alignment trays represents the position of your smile one step closer to the desired end result. Approximately every two weeks, you'll graduate to the next set of aligners in the series. As you move from one set of aligners to the next, you'll begin to see your new smile take shape. With just a few appointments to ensure that your teeth are moving according to plan, most patients achieve their desired results in just eight to eighteen months.
Benefits of Invisalign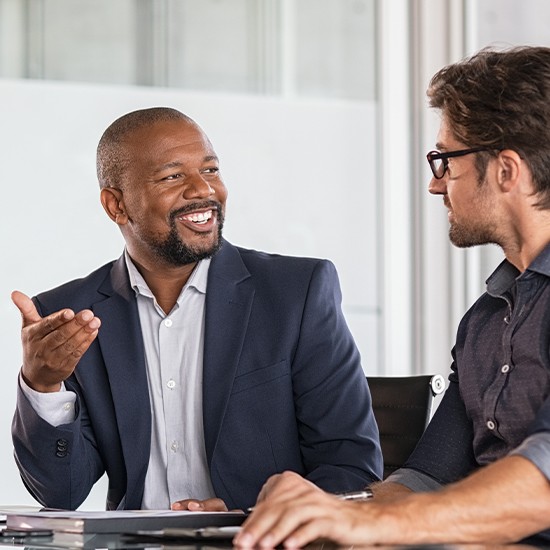 For many men, women, and adolescents seeking straighter teeth, the thought of years spent in metal braces is enough to keep them from pursuing orthodontic treatment. While traditional braces may be suitable for some patients, they simply aren't the right solution for everyone. At Stec & Stines Family & Cosmetic Dentistry, we are dedicated to custom treatment plans for every patient, and when orthodontic treatment with Invisalign is the right option, our team has the flexibility to create a personalized treatment plan that will deliver a healthy, beautiful smile that lasts. Some of the benefits of Invisalign orthodontic treatment include:
With clear plastic Invisalign aligners, you can get the results you want without any of the discomfort or aesthetic concerns of regular braces.
You don't have to worry about dietary restrictions or the oral hygiene hassles often experienced with traditional braces.
Compared with other treatment options, Invisalign is much faster. In fact, traditional bracket and wire braces typically take 18 to 36 months, but the majority of Invisalign treatment plans are completed in 12 months or less.
Understanding the Cost of Invisalign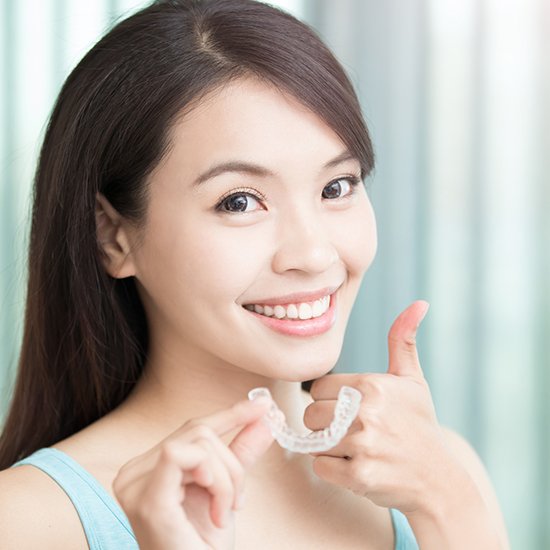 Every Invisalign treatment plan is different, but most patients only pay a few thousand dollars more for Invisalign compared with traditional bracket and wire braces. With innovations in treatment methods and materials, dentists are diminishing this gap in pricing more each year. Best of all, most dental insurance providers are now offering the same percentage of coverage for Invisalign and traditional braces. During your treatment planning appointment, we'll walk you through the out-of-pocket costs of each step of the process and help you budget for your Invisalign treatment plan.
Factors that Affect the Cost of Invisalign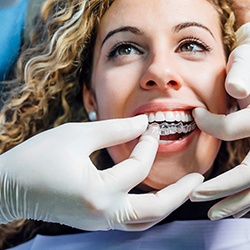 No two smiles are the same. As such, you can expect every patient seeking Invisalign to receive a different price quote based on their needs. The overall cost will vary depending on factors like:
Number of aligners needed. If you have complex orthodontic issues, you'll need more aligners, which naturally comes at a higher cost.
Whether both arches need to be straightened. Treatments that only involve one arch typically have a lower cost.
Treatment compliance. Avoid breaking or losing an aligner! Otherwise, you'd need to pay to have it replaced.
Additional accessories. Depending on the extent of your misalignment, you may need elastics to make specific changes to the teeth. As you can imagine, this will add to the overall cost of your care.
Invisalign vs. Smile Direct Club™: Which Costs More?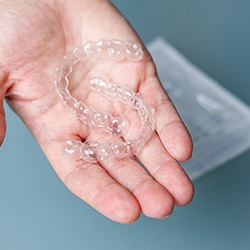 On average, Invisalign costs anywhere between $3,000 and $8,000. Meanwhile, do-it-yourself treatment options like Smile Direct Club™ usually cost around $2,000. Although it's definitely more affordable, you should keep in mind the following points:
DIY clear aligners are typically made of lower quality materials, meaning they're less comfortable and more likely to break.
Plenty of things can go wrong throughout your DIY treatment because there is no professional oversight. With Invisalign, you can benefit from working directly with a professional to keep your treatment on track.
While DIY methods promise shorter treatment times, this isn't the benefit you think it is because moving the teeth too quickly can lead to damage. Invisalign is much safer in comparison!
Does Dental Insurance Cover Invisalign?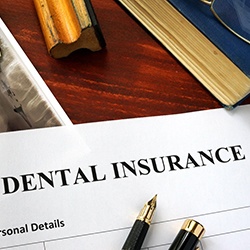 It depends! Some dental insurance plans do offer coverage for orthodontic treatment, which includes Invisalign. Of course, every policy is unique, which is why you should contact your insurance provider to confirm the details of your plan before committing to the process. If needed, our team can assist you with this step!
Options for Making Invisalign Affordable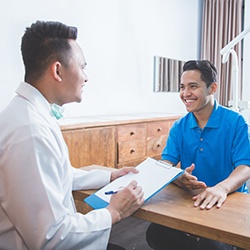 Don't have dental insurance? That's okay! At Stec & Stines Cosmetic & Family Dentistry, we offer third-party financing through CareCredit to help make your care affordable. With this option, you can split up the total cost into smaller monthly installments to ensure you stay within your budget. Best of all, these payment plans come with little-to-no interest attached, allowing you to save even more money.
Invisalign FAQs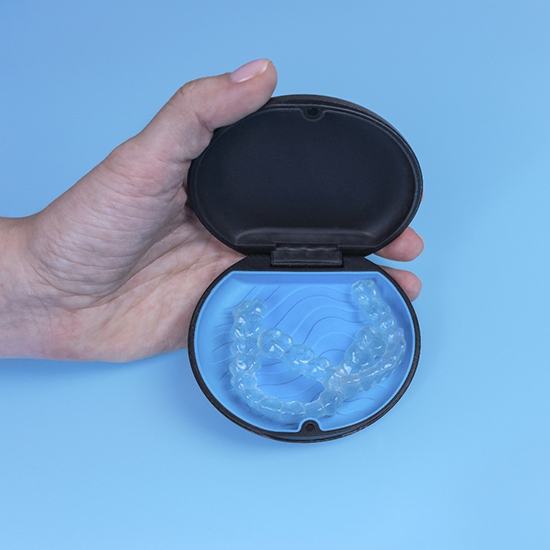 If you're looking to straighten your smile, Invisalign could be the solution that you're looking for. However, you may still have some unanswered question. Here are the answers to some of the most common questions we are asked about Invisalign in Grand Island. If you don't see the information that you're looking for below, give us a call! We're eager to answer your questions and get you started with a consultation.
What Does Invisalign Look Like?
Invisalign clear aligners are visible outside of the mouth, but very difficult to detect once being worn. With proper maintenance, patients can keep their aligners clean, clear, and discreet. Unlike traditional braces that use metal brackets and wires, Invisalign allows patients to achieve straight teeth without compromising their appearance. In some cases, patients may require attachments, buttons, or elastic that help during the alignment process. Since these aren't made from clear plastic, they are sometimes more visible than the rest of the aligners.
Does Invisalign Hurt?
Invisalign isn't painful, as its smooth plastic design makes it one of the most comfortable orthodontic treatment options out there. When you first get Invisalign, there is an adjustment period where you experience slight soreness or discomfort that some might categorize as pain, but this will go away as soon as you get used to the treatment. Invisalign works by gradually shifting your teeth into proper alignment by using a series of aligners. Every time you switch to the next aligner in the series, you may experience a small amount of pressure, but this just means that it's working! Any soreness can be managed with over-the-counter pain relievers and/or a cold compress.
Can You Eat with Invisalign?
One of the main advantages of Invisalign is that they are completely removable, allowing you to take your aligners out when mealtime comes around. Eating with Invisalign will damage your aligners, causing cracks and stains, and puts unnecessary pressure on your teeth. The only thing you should be consuming while wearing your Invisalign is water. Otherwise, you should take your aligners out.
Can You Get Invisalign After Braces?
This all depends on your specific needs. Braces are able to correct more severe overbites, underbites, and crossbites that Invisalign cannot, so many patients elect to get traditional braces. If your teeth have grown crooked or misaligned years after you've completed treatment with braces, it is likely that Invisalign can help. During your initial consultation, it will be discussed whether or not Invisalign is right for you.