Pain & Stress-Free Dentistry – Grand Island, NE
Making Your Appointments
More Enjoyable
At Stec & Stines Cosmetic & Family Dentistry, we don't want you or your loved ones to feel any pain or experience anxiety during dental care. We understand that these often contribute to patients avoiding necessary treatment. With this in mind, we have two advanced technologies that help eliminate pain and relax nerves.
Why Choose Stec & Stines Cosmetic & Family Dentistry for Pain & Stress-Free Dentistry?
Painless, Carefully Controlled Injections
Your Comfort Always Comes First
Neck Wraps and Other Amenities
The Wand™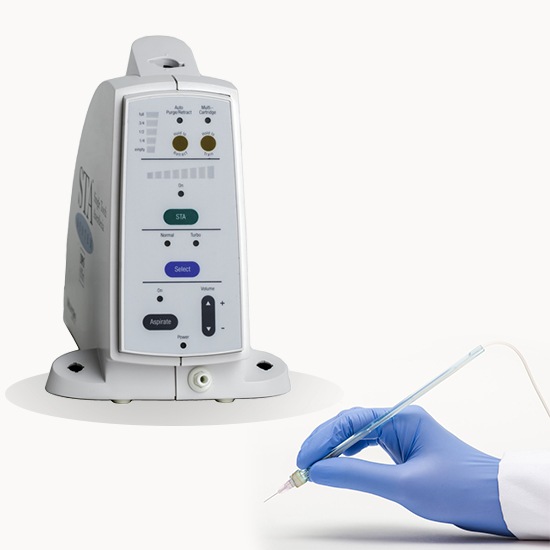 If you're of a certain age, then you may recall how anesthesia was delivered when your dentist needed to numb a tooth before treatment. There was just no way to mitigate the pain and pressure that came with the injection. Now, however, there is the Wand. This injection technology allows the dentist to deliver anesthesia more accurately, painlessly, and consistently. The computer-controlled technology offers the precise delivery of anesthesia by monitoring the flow rate, pressure, and volume. This allows your dentist to deliver a much more comfortable injection that remains well below a patient's threshold for pain. The Wand also reduces collateral numbness, so you can have your treatment completed without having to contend with your face feeling numb long after you've left our office.
DentalVibe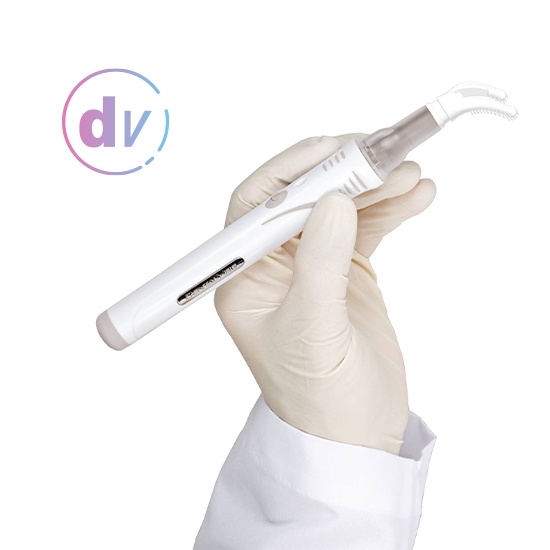 DentalVibe is another system that we use to help patients overcome the fear of dental treatment. Like the Wand, the DentalVibe is also an intraoral device that easily fits in your mouth. It uses high-speed oscillation to close the pain gate to the brain. At the same time that the dentist is delivering the injection, DentalVibe applies light vibration to the surrounding tissue. The brain picks up the feeling of vibration first, which basically blocks the pain of the injection from being perceived by the brain. Now, patients of all ages do not have to be afraid of needles in the dentist's office.