Replace Missing Teeth – Grand Island, NE
Say "Goodbye" to Gaps
Even a single missing tooth can lead to several oral health concerns. A missing tooth allows the remaining teeth to shift, which can cause patients' bites to become uneven, making chewing and speaking difficult. While a single missing tooth may not seem altogether very serious, missing teeth increase the risk for gum disease, jaw joint disorders, and additional tooth loss. At Stec & Stines Cosmetic and Family Dentistry, we offer many tooth replacement options, including bridges, partial and full dentures, and dental implants.
Why Choose Stec & Stines Cosmetic & Family Dentistry for Replacing Missing Teeth?
All Restorations Are Custom-Made
Implants Placed & Restored Under One Roof
Advanced Diagnostics Technology
Dental Bridges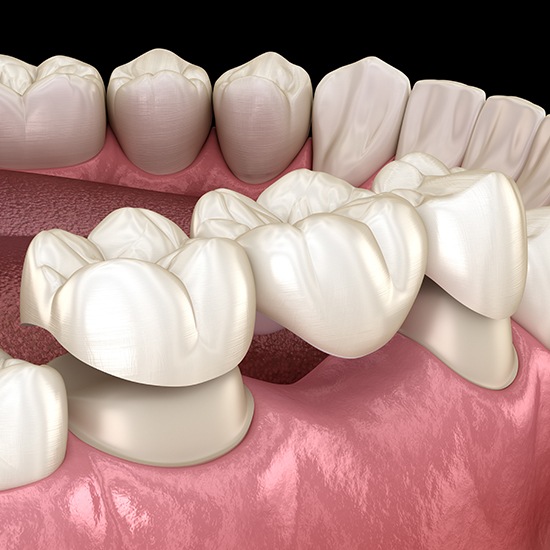 To make a dental bridge, we take two dental crowns and attach them to either end of a prosthetic tooth or a row of prosthetic teeth. Then we place said crowns on the natural teeth that are next to the gap that needs to be filled. Your smile will be restored, you'll be able to chew and speak normally again, and the forces of your bite will once again be distributed properly. Note that the teeth supporting the crowns will need to be prepared before you receive the bridge.
Dentures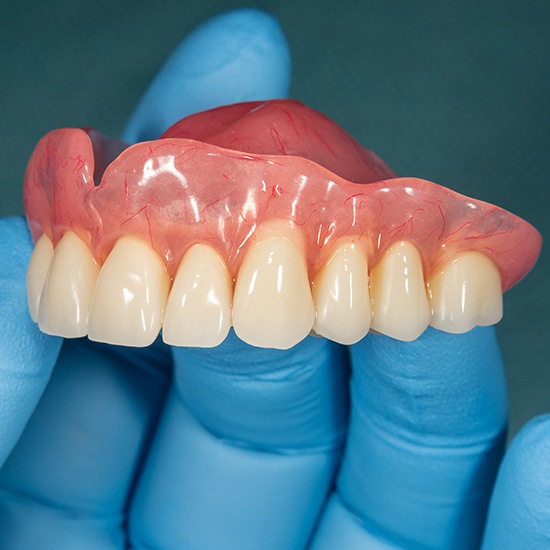 Patients who have extensive tooth loss will likely need partial or full dentures to complete their smiles. Partial dentures are crafted from a series of replacement teeth scattered across a gum-colored base to fill the gaps between teeth, and they clip into place with metallic clasps. Full dentures involve a whole arch of replacement teeth with a more substantial base that is molded to create suction between the prosthetic and the gum line. For those patients interested in a more secure denture, we offer dental implant-supported varieties as well.
Dental Implants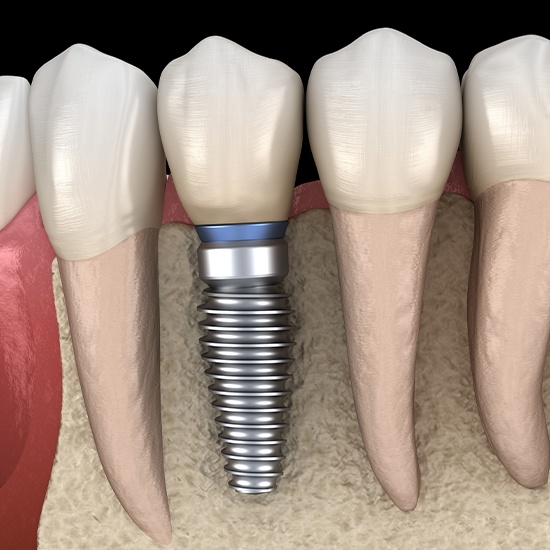 A dental implant acts as a new tooth root, providing a strong foundation for replacement teeth. With implants, you can talk clearly and chew comfortably without having to worry about your teeth slipping out of place, and you'll be able to avoid many of the oral health consequences of tooth loss, such as the resorption of the underlying jawbone.