Teeth Whitening – Grand Island, NE
Quick Solutions for Brighter Smiles
At our Grand Island cosmetic dental practice, we can put the gorgeous in your grin with our in-office teeth whitening services. We utilize Zoom! teeth whitening products to give you a whiter, brighter smile—up to eight shades—in about an hour. We believe in using the latest in cosmetic dental technology to give our patients the best enhancement options.
Why Choose Stec & Stines Cosmetic & Family Dentistry for Teeth Whitening?
Customized Take-Home Kits
Oversight by Three Experienced Dentists
State-of-the-Art Whitening Techniques
Why Do I Need Teeth Whitening?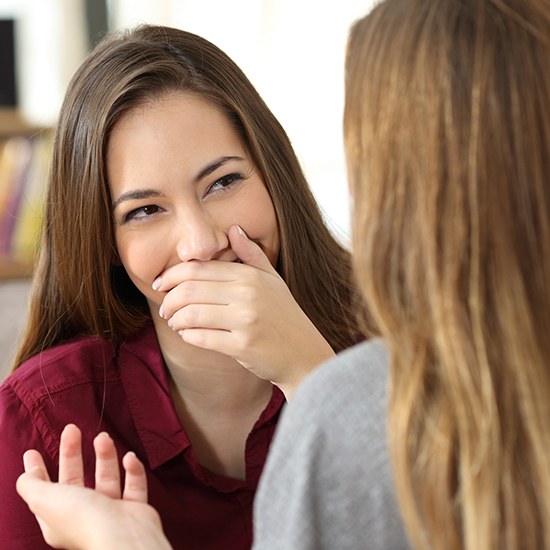 If your smile looks yellow, dull, or stained, you're not alone. Enamel is very porous and absorbs colors from foods, drinks, and lifestyle habits such as smoking. Common reasons your teeth may not look their brightest include:
Using tobacco products
Aging
Drinking dark beverages such as soda, coffee, or wine
Eating pigmented foods like curry or chocolate
Taking the antibiotic tetracycline
Having decayed teeth or silver fillings
Genetics
Ingesting high amounts of fluoride
Injuring the teeth
Am I Eligible for Teeth Whitening?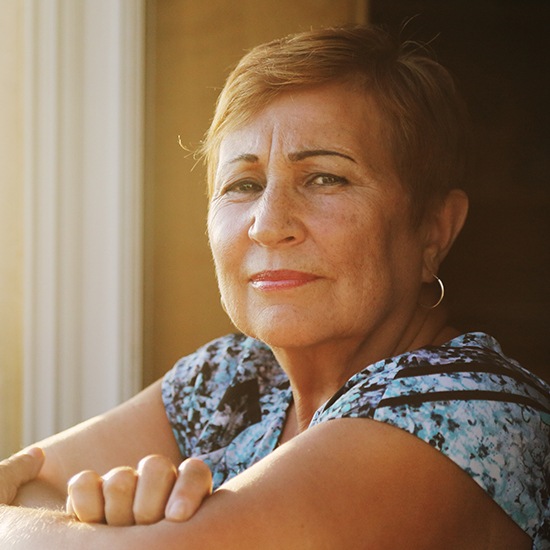 When you come in for teeth whitening, our Grand Island cosmetic dentist will examine your teeth and gums. It's important to determine that Zoom! teeth whitening is safe for you. We consider several aspects for determining your eligibility for teeth whitening. For example, do you have:
Tooth-colored restorations, bonding, or fillings?
Porcelain veneers or Lumineers?
Dental decay, infection, or trauma?
Generally good oral health?
Grayish, brownish, or bluish enamel?
Exposed tooth roots?
Advanced gum disease?
Sensitive teeth?
Benefits of Teeth Whitening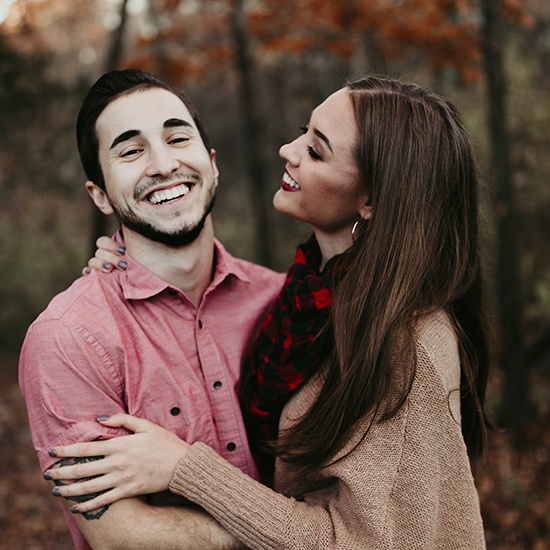 The good news is that Zoom! teeth whitening has been used by more than 10 million patients seeking whiter, healthy-looking smiles. Clinical studies have shown that whitening your teeth is safe and effective, and it is one of the simplest and quickest ways to enhance your smile. We can usually perform your entire treatment in about an hour at our Grand Island cosmetic dental practice.
Teeth Whitening & Sensitivity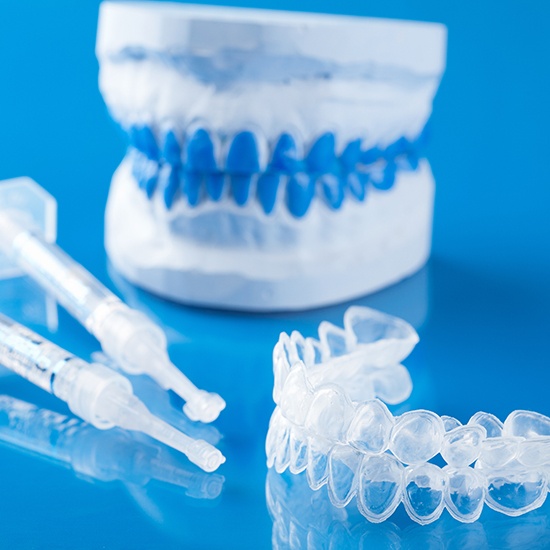 For some patients, their teeth and gums may feel more sensitive after teeth whitening. However, Zoom! teeth whitening includes mild desensitizing agents to minimize your tooth and gum sensitivity. In many cases, patients don't experience any side effects. If you're worried about experiencing sensitivity, then talk to our Grand Island dental professionals about your concerns.
How to Keep Your Smile Bright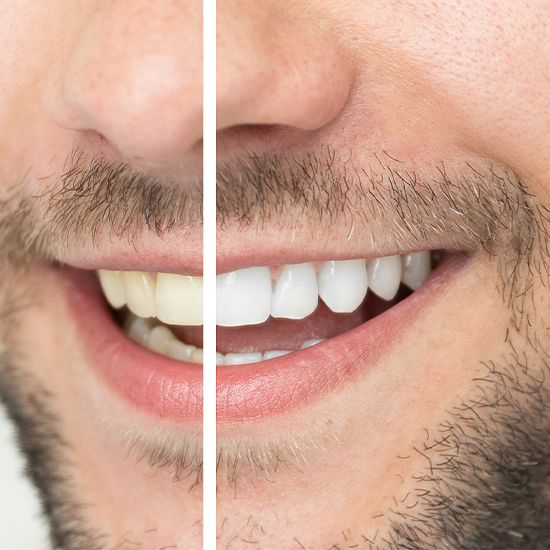 Whitening treatments are designed to last for a long time, but it is possible for your teeth to become discolored again. Smoking, eating pigmented foods, and drinking tannin-based beverages can still stain your teeth, even when they have been whitened. At our Grand Island cosmetic dental practice, we offer you a touch-up kit for maintaining your new smile.
Take-Home Teeth Whitening Kits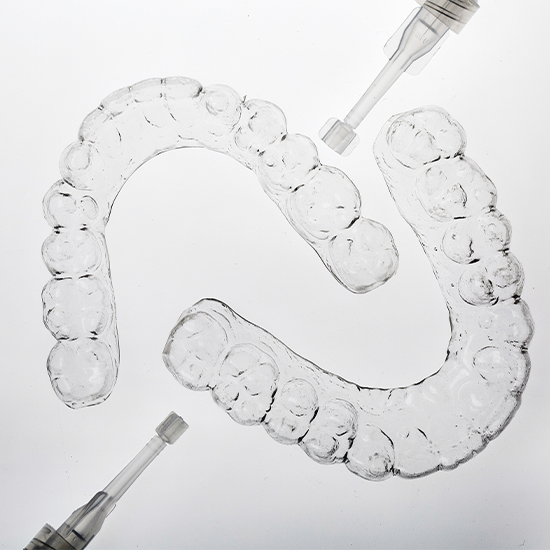 If you prefer to whiten your teeth in the convenience of your home, we provide Lumibrite take-home teeth whitening kits. Lumibright comes in two different flavors, mint and fruit, and has a high-grade whitening gel that will brighten your smile in fourteen days or less. Your kit will also include customized mouth trays, which fit comfortably as you whiten.
Teeth Whitening FAQs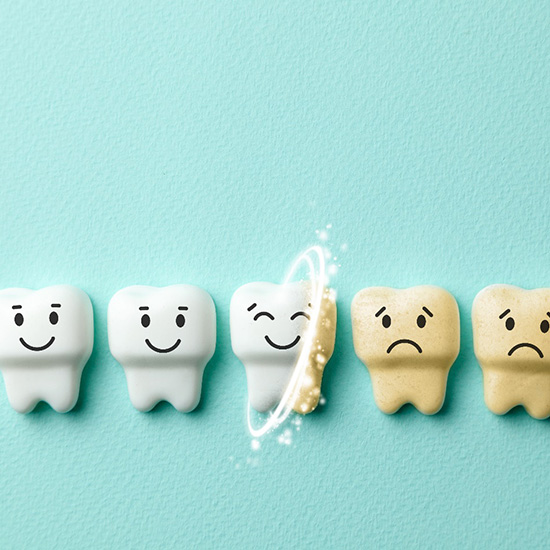 Is your smile looking a little bit dull? Teeth whitening could be that quick solution you're looking for to enhance the natural beauty of your pearly whites. However, you may still have some unanswered questions, so we're here to help! Here are the answers to some of the most common questions we receive about teeth whitening in Grand Island. If you don't see the information that you've been looking for below, just give us a call. We'd be happy to walk you through the treatment process and get you scheduled for an appointment.
Does Teeth Whitening Hurt?
Many patients are hesitant to commit to treatment because they are worried that it will be painful. Fortunately, since professional teeth whitening is entirely custom, you are much less likely to experience tooth sensitivity. If your teeth are more prone to being sensitive, don't hesitate to let us know. By spacing out treatments, avoiding hot beverages, and using specialty toothpaste, this unpleasant sensation can be significantly reduced.
Am I a Candidate for Teeth Whitening?
If you are struggling to smile confidently due to stubborn stains and discoloration, you are likely a good candidate. However, the best way to find out is by scheduling a consultation with us. This way, our team can conduct a thorough examination and learn more about your smile goals. If your teeth and gums are in good health, then we can begin working on your custom treatment plan. If there are any dental issues present, these will need to be addressed before we can proceed.
Does Teeth Whitening Damage Enamel?
Teeth whitening does not damage healthy enamel. However, if your teeth are compromised by decay or gum disease, the ingredients used can cause issues. That's why we conduct a comprehensive dental exam beforehand to ensure that your smile is in good health. Additional damage can come from at-home remedies that do more harm than good, like using activated charcoal and hydrogen peroxide to attempt to address discoloration. If you want to whiten your teeth, you should always consult with your dentist first. This way, you can discuss the best way you can achieve your smile goals safely.
Is Teeth Whitening Permanent?
Teeth whitening is not permanent. Typically, results last anywhere from a couple of months to a few years depending on how well you care for your teeth. To prolong the results, you should implement a solid, at-home oral hygiene routine, attend your six-month dental cleanings, and avoid poor dental habits.