Restorative Dentistry – Grand Island, NE
Save Your Teeth and Refresh Your Smile
Our Grand Island dental practice offers a full range of restorative services, such as tooth-colored fillings, comfortable root canals, zirconia crowns, and natural-looking dentures. Most people will need some sort of restorative dentistry during their lives. Damage from cavities, infections, injuries, and aging all contribute to dental issues. Fortunately, modern techniques, biocompatible materials, and the latest in technology have made restoring your smile a very comfortable experience.
Why Choose Stec & Stines Cosmetic & Family Dentistry for Restorative Dentistry?
Expertly Crafted Crowns and Fillings
The Latest in Dental Technology
Welcoming, Comfortable Office
Dental Crowns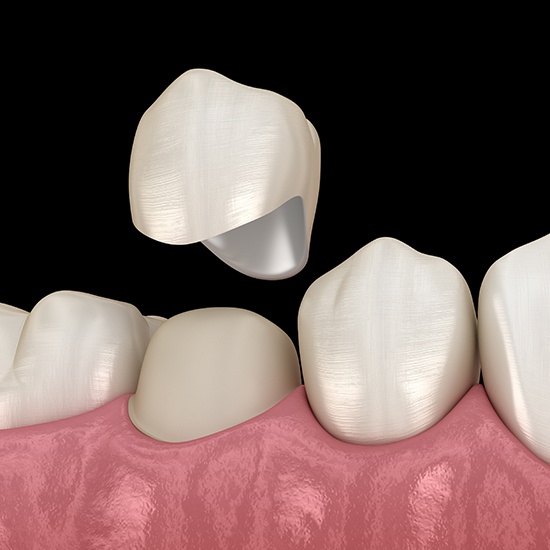 Our dental crowns are made out of zirconia, a lifelike tooth-colored material that is virtually indistinguishable from natural enamel. You may be given a crown if you have a weak tooth that is on the verge of breaking, or a tooth that is already broken or worn down. In other cases, crowns are used to hold a dental bridge in place, top an implant, or hide severe discoloration or other kinds of cosmetic dental issues.
Learn More About Dental Crowns
Tooth-Colored Fillings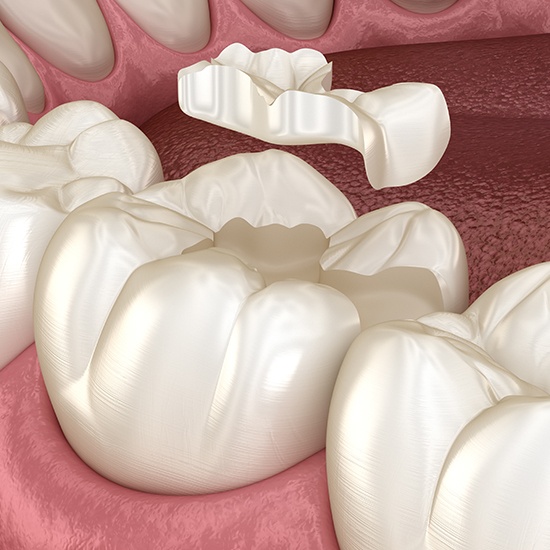 For years, metal-colored amalgam fillings were the standard in care for minor dental decay, chips, and cracks. However, in addition to their noticeable dark or silver coloring within a patient's smile, amalgam fillings actually present many oral health concerns. Amalgam expands and contracts with changes in temperature, which can over time, lead to additional dental damage, including cracking or breaking, or further decay as bacteria is trapped between the filling and the tooth enamel.
Composite resin, tooth-colored fillings are an ideal alternative. They are cosmetically superior to amalgams, and because they are placed and shaped directly onto the prepared tooth, they form a strong bond with enamel, seeping into even small spaces, keeping out bacteria preventing decay. Additionally, composite resin expands and contracts at a rate much closer to natural tooth structure, so it is much less likely to cause future damage or break away from the tooth.