Sedation Dentist – Grand Island, NE
Put Your Dental Fears to Rest
There's no shame in feeling afraid of the dentist; nearly 75% of adults in the United States experience fear to some degree when it comes to dental care. Being able to overcome these feelings is essential for your oral health, and our team at Stec & Stines Cosmetic & Family Dentistry can give you the tools to do just that. When you call to set up an appointment, ask about our different forms of dental sedation to see what we recommend for your particular case.
Why Choose Stec & Stines Cosmetic & Family Dentistry for Sedation Dentistry?
Fast Acting Nitrous Oxide
Relaxing Oral Conscious Sedation
Numerous In-Office Amenities
Oral Conscious Sedation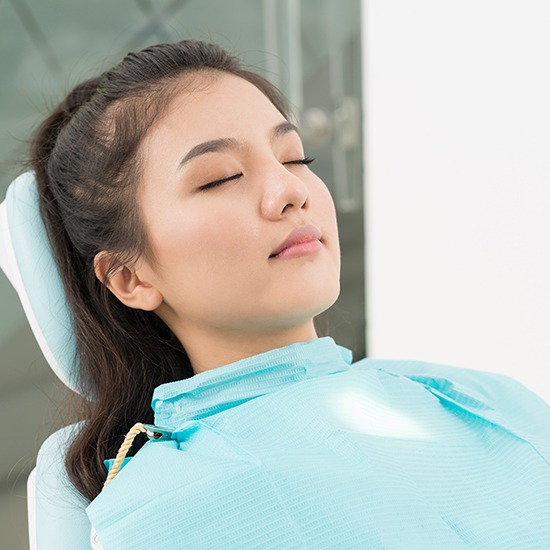 You'll be prescribed some oral medication before your appointment. You'll need to take it before you arrive at our office so that you're relaxed by the time treatment begins. You won't be asleep, but you won't care about what's going on around you either, and you may even forget what happened during the procedure at all. You'll need to make arrangements for another adult to drive you to and from your appointment; you can normally expect the lingering effects of the sedative to last for the rest of the day.
Nitrous Oxide Sedation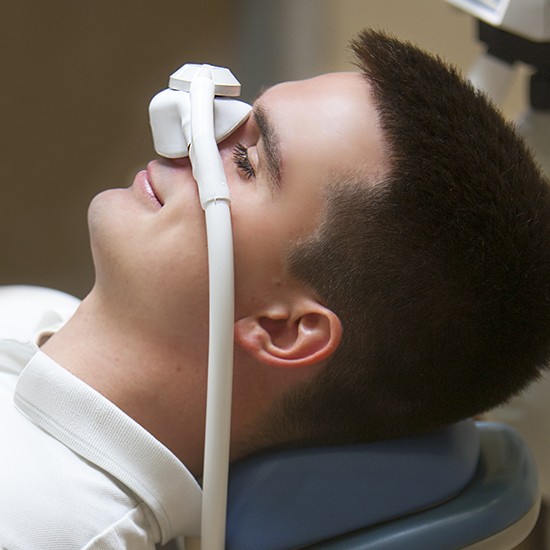 While we work hard to make sure every patient feels comfortable from the moment he or she arrives, we know that there are patients who need a little extra assistance relaxing and receiving the care they need. Nitrous oxide sedation has been used longer than almost any other anesthesia or sedative, and it offers patients reduced dental sensitivity and relaxation with minimal side effects. Nitrous oxide is inhaled through a nasal mask, and the dosage is easily adjusted during treatment for optimal results. The sedative takes effect and wears off quickly, meaning patients are free to resume their daily activities immediately following treatment. Patients who experience dental fear or anxiety, have difficulty numbing with local anesthetic alone, or who need numerous or complex procedures may benefit from using nitrous oxide sedation.