Cosmetic Dentist – Grand Island, NE
A Full Menu of Customizable Treatments
Cosmetic dentistry allows our team to makeover your smile and give you a more beautiful, youthful look. Having a gorgeous grin also increases your confidence and helps you make more social and work connections. We can use a variety of restorative and cosmetic treatments to make your enamel whiter, fix chips, cracks, and gaps, straighten misalignments, and repair broken and misshapen teeth.
When you come to our Grand Island dental practice for cosmetic enhancement services, we will work with you to create your ideal smile. We consider several factors when making treatment recommendations. The shape of your face, your skin tone, your personality, and your smile desires all come into play when deciding your best cosmetic options.
Why Choose Stec & Stines Cosmetic & Family Dentistry for Cosmetic Dentistry?
Comprehensive Smile Makeovers
Minimal-Prep Lumineers
Discreet Invisalign for Straightening Teeth
Metal-Free Restorations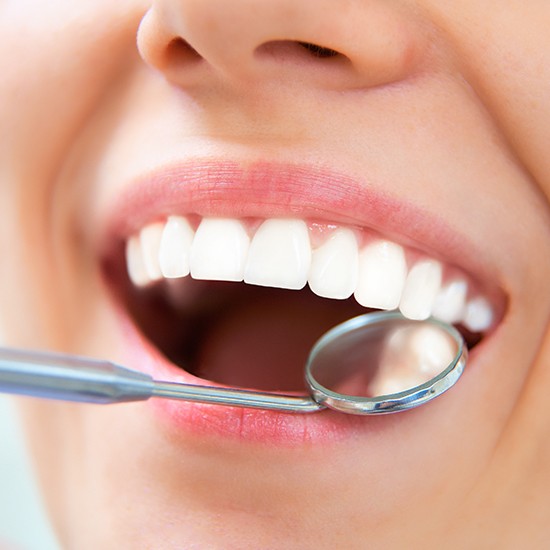 Crowns are normally used to repair cracked and broken teeth, but we can use zirconia restorations to cosmetically enhance misshapen, undersized, or otherwise imperfect teeth as well. These restorations have the same strength and durability as their metal counterparts, but they also look just like real enamel, even reflecting light in the same way to create a seamless, dazzling smile.
Direct Bonding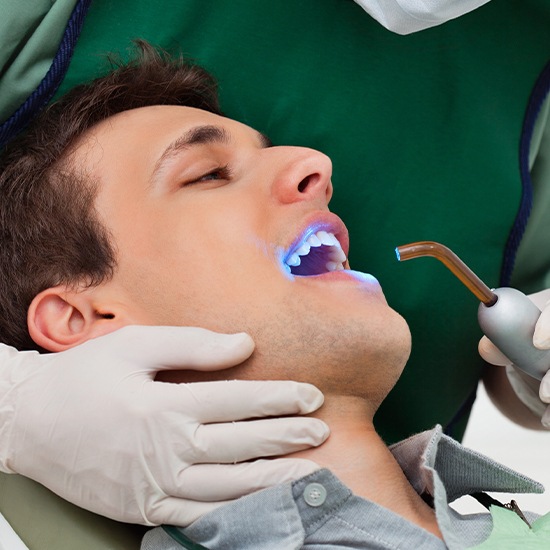 Cosmetic bonding can repair minor flaws and be used as fillings for small to medium cavities. Tooth-colored fillings look like a natural part of your tooth, making your smile more pleasant. Bonding is made from composite resins that are thinly applied to chips, gaps, broken teeth, cracks, and decay. Once your dentist shapes the bonding to your tooth, he will smooth it, and then cure the bonding with a special light.
Smile Makeovers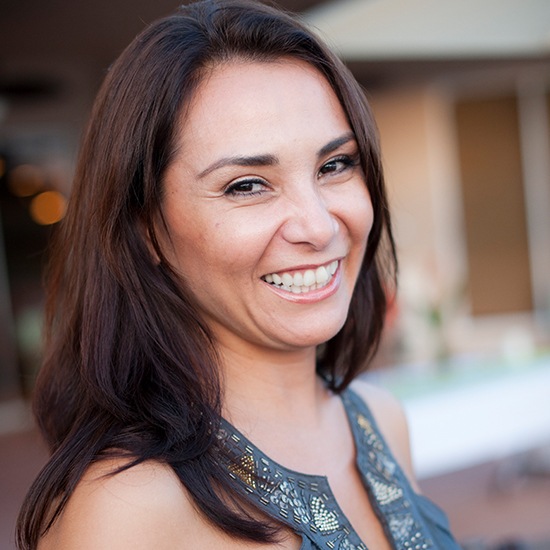 Does your smile have overlapping teeth, dark spots, gaps, chips, or breaks? If your smile suffers from cosmetic flaws, we can give you an instant smile makeover in only two visits to our Grand Island cosmetic practice. We offer:
Lumineers, a revolutionary way to do veneers that can preserve your teeth in case you want to remove them later.
Traditional porcelain veneers, which create a permanently beautiful and brighter smile that lasts for years to come.
Snap-On Smile, a convenient and affordable solution for instantly making over a flawed smile.
Learn More About Smile Makeovers
Teeth Whitening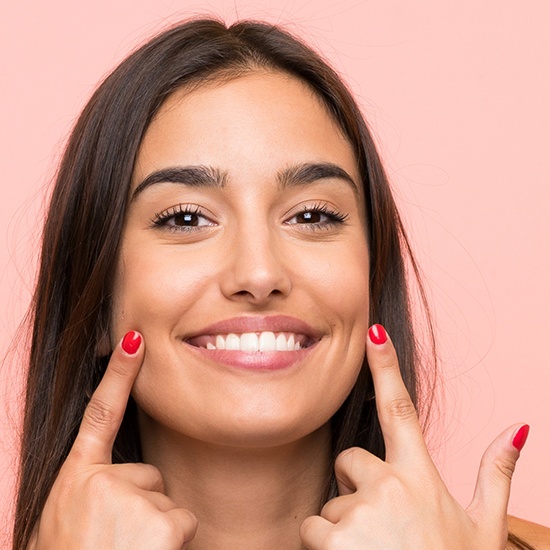 Over the counter whitening toothpastes, mouthwashes, strips, and gels promise dramatic results, but are typically unable to deliver them. Professional grade bleaching gel from Stec & Stines Cosmetic and Family Dentistry offers higher concentrations of active whitening agents and can result in a smile up to ten shades brighter. To find out more about our in-office and take-home teeth whitening options, schedule a cosmetic dentistry consultation.
Learn More About Teeth Whitening
Invisalign Clear Braces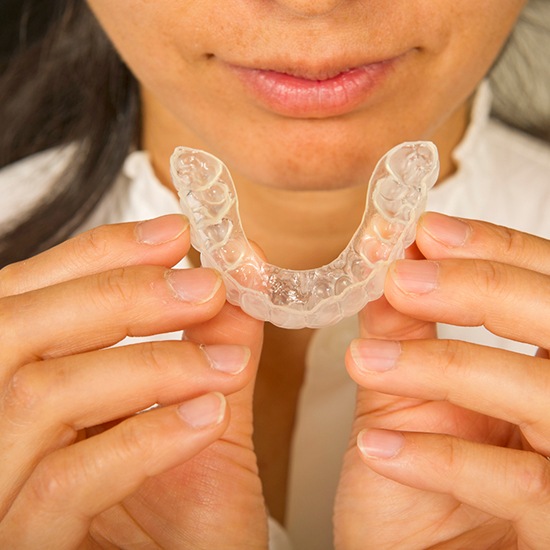 If you've always wanted to straighten your smile, but have avoided traditional bracket and wire braces that mar your smile's natural appearance, Invisalign® may be a better option. Rather than shifting teeth using brackets and wires, Invisalign® uses a series of clear, plastic alignment trays that gradually guide the teeth into their ideal positions over the course of about 12 months.
Learn More About Invisalign Clear Braces
Understanding the Cost of Cosmetic Dentistry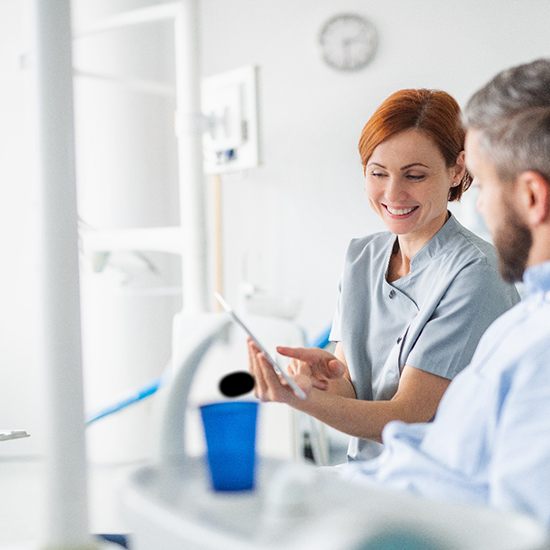 If you're interested in cosmetic dentistry in Grand Island but want to learn more about the cost first, you're in the right place. Since each treatment plan is custom-made, the best way to get a price estimate is by scheduling a consultation with our skilled cosmetic dentist. If, however, you'd simply like to learn more general information about the cost, then keep reading!
Which Cosmetic Dental Service Is Right for Me?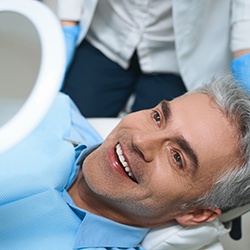 Naturally, one of the biggest factors that will influence the cost is the type of cosmetic dental treatment you choose. Here's a quick review of some of the most sought-after smile-transforming solutions:
Veneers and Lumineers – Chips, stains, and misalignment are just a few of the many dental imperfections that veneers and Lumineers can correct. While they do come with a higher upfront cost, their longevity alone makes them well worth it – they can last for more than 15 years with proper care!
Snap-On Smile – For patients looking for a flawless smile without the commitment of veneers and Lumineers, Snap-On Smile may be the solution you've been looking for. They can be temporary or permanent, you can eat and drink without worry, and it's very affordable!
Direct Bonding – Direct bonding is another cost-effective treatment. While the results usually only last for a few years at a time, they can effectively conceal minor dental flaws, like chips, small gaps, and stains.
Teeth Whitening – Although professional teeth whitening is typically more mid-range in terms of cost, it's reliable, safe, and sure to give you the bright, white smile you've been wanting.
Invisalign – Orthodontic treatment usually requires a higher upfront investment, especially if you need to address more moderate or severe misalignment. The good news is that the results can last a lifetime with proper care, making them one of the most cost-effective treatments in the long run.
Cosmetic Dentistry Can Be an Investment Worth Making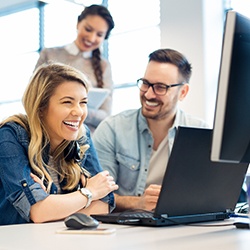 If the cost of cosmetic dentistry in Grand Island seems a little steep, it's important to remember that it's about so much more than just enhancing the appearance of your teeth. While the noticeable difference will certainly boost your self-esteem, the domino effect will positively impact nearly every area of your life. It can make you feel more confident when meeting someone new, help you make a good first impression, and even enhance your professional success. So, cosmetic dentistry is an investment in YOU. What's more valuable than that?
How to Make Cosmetic Dentistry Affordable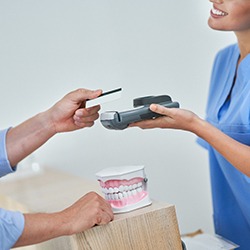 Think that cosmetic dentistry doesn't fit into your budget? Think again! CareCredit is a trusted third-party financier that has helped millions of patients get affordable dental care. You'll simply pick a payment plan that works with your monthly budget, and that's it! Sometimes there is little-to-no interest attached as well, making this financial solution even more affordable. If you want to learn more, then don't hesitate to give our team a call.
Cosmetic Dentistry FAQs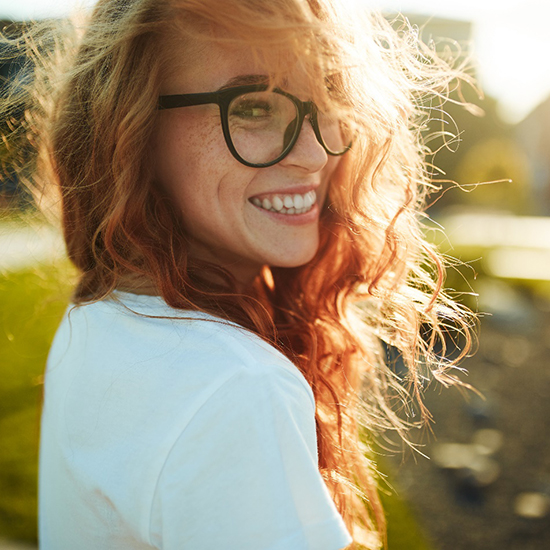 The idea of using cosmetic dentistry to transform your smile can be an exciting one, but it can also be a little intimidating if you're not familiar with the treatments involved. Our team at Stec & Stines Cosmetic & Family Dentistry can answer any questions you might have about our cosmetic services and help you put together a plan to create the smile of your dreams. Here are the answers to a few cosmetic dentistry questions that past patients have asked us; feel free to contact our team if there's anything else you want to know.
How Long Does Cosmetic Dentistry Last?
Some cosmetic treatments tend to last longer than others. We can give you a more precise timeline once we know what treatments you need, but here's what you can generally expect:
Direct bonding is a quick and easy cosmetic solution, and it can normally be expected to last up to 10 years.
The longevity of teeth whitening depends on a variety of factors, but the results can often last up to 3 years.
With Invisalign, the results can last the rest of your life provided that you're diligent about wearing your retainer after the treatment is complete.
You can usually help your new smile last longer by practicing good oral hygiene and visiting our office for checkups every six months.
Does Cosmetic Dentistry Hurt?
For the most part, cosmetic dentistry is noninvasive. Many treatments, such as teeth whitening or direct bonding, don't even require us to numb your mouth first. That said, a local anesthetic may be necessary if you're receiving veneers or a metal-free crown since these treatments involve reshaping your tooth.
Sometimes you might experience soreness or sensitivity after a cosmetic procedure, but these side effects are typically mild and should fade on their own within a few days.
How Can Cosmetic Dentistry Change Your Life?
There are a few advantages to enhancing your smile with cosmetic procedures:
When you're satisfied with the results of a cosmetic treatment, you'll be more likely to brush, floss, and keep up with your dental appointments to help the results last as long as possible.
If you straighten your teeth with Invisalign, you can enjoy several health benefits. For example, straighter teeth tend to put less strain on your jaw and can potentially reduce your risk of a TMJ disorder.
You may find yourself smiling more often when you're happy with how your teeth look. Smiling encourages your body to release endorphins, which help make you feel good.
Is Cosmetic Dentistry Safe?
As long as you have it performed by a trained dental expert, cosmetic dentistry is very safe. However, you should generally plan on having any oral health issues addressed before moving forward with cosmetic treatment. For example, teeth whitening can potentially damage your smile if you have cavities. As such, any decay will need to be treated before you can be considered a candidate for whitening.