Tooth-Colored Fillings – Grand Island, NE
Remove Cavities & Restore Your Smile
Are you suffering from dental decay? Do you have one or multiple cavities that need to be treated? In the past, the only way to solve this issue would have been to repair your pearly whites with metal fillings. While effective at renewing a smile, they also came with cosmetic and medical downsides, such as being noticeable and having trace amounts of mercury. Nowadays, our dentists at Stec & Stines Cosmetic & Family Dentistry can repair decayed teeth with reliable tooth-colored fillings in Grand Island. This way you can maintain a strong and natural-looking smile! Read on or give us a call today to learn more.
Why Choose Stec & Stines Cosmetic & Family Dentistry for Tooth-Colored Fillings?
Durable & Long-Lasting Dental Material
Professional, Caring & Dedicated Dental Team
Completely Customized Treatment For All Patients
What Are Tooth-Colored Fillings?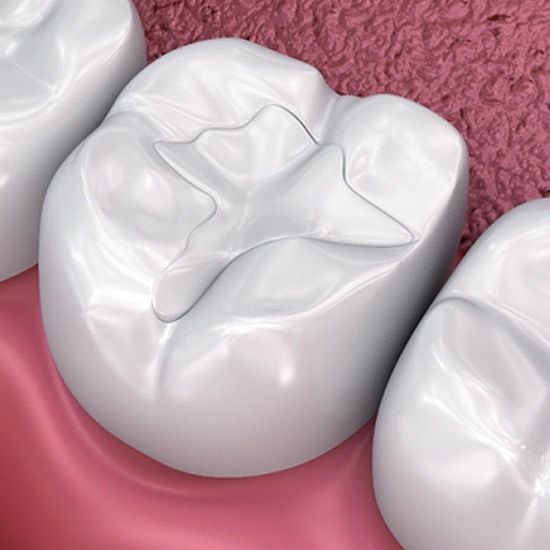 Instead of using metal amalgam to fill cavities, we can use tooth-colored composite resin to effectively repair your teeth. This will provide a stronger and safer bond with your pearly whites, allowing a more aesthetically pleasing solution. The substance is also biocompatible, meaning it will fuse directly to your tooth and offer longer-lasting results while retaining more of your natural smile. Plus, the composite resin will be specifically color-matched to blend seamlessly with the rest of your teeth, so no one will even notice the difference!
The Process of Getting a Tooth-Colored Filling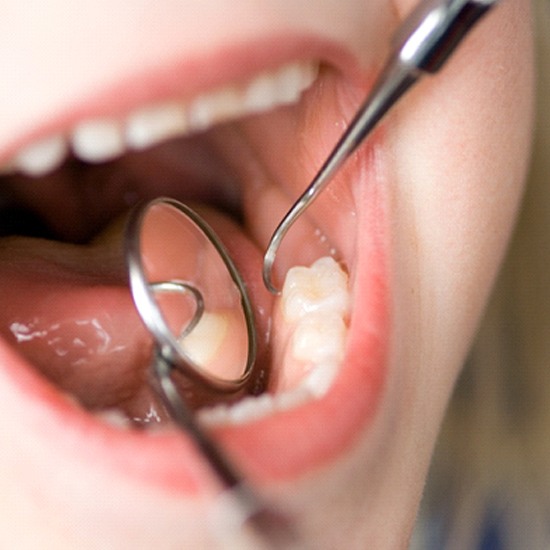 In most cases, our team can fix decayed teeth with tooth-colored fillings in just a single appointment. Firstly, your dentist will completely numb your mouth with a local anesthetic (if necessary) before beginning any work on your smile. They'll then take out the decayed portions of your tooth. Once they've selected the proper shade of composite resin to fit your smile, they'll mold it into the ideal shape and size. After making any final adjustments, we'll thoroughly polish your results to provide a beautiful and lifelike appearance.
The Benefits of Tooth-Colored Fillings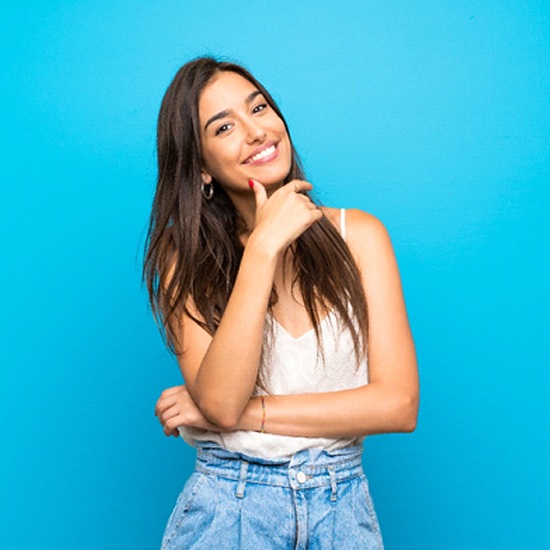 Tooth-colored fillings come with many benefits you won't find from amalgam ones. Several of the advantages you can expect include:
Preserve more natural tooth: Metal fillings typically involve removing small amounts of your enamel to place them. Composite resin is biocompatible, so you won't have to lose much of your natural tooth to restore it.
Mercury-free: Metal amalgam fillings often contain trace amounts of mercury, which is toxic to humans. While this amount is low, many patients prefer an option that doesn't consist of this substance to avoid complications later on.
Natural appearance: Tooth-colored fillings will blend flawlessly with the rest of your smile, so you won't have to worry about people noticing your treatment results. You may even forget you have them after a while.
Less sensitivity: You won't be able to block the nerves in your tooth as effectively with metal fillings. This can increase your risk of sensitivity to extreme temperatures when drinking or eating. Composite resin, however, provides a stronger barrier and can block sensitivity more efficiently.
Long-lasting: With proper care, tooth-colored fillings can last 10+ years before needing to be replaced.