Dental Crowns & Bridges – Grand Island, NE
Keeping Your Injured and Decayed Teeth Safe
If you have suffered the loss of one or more teeth, or if you're dealing with a severely damaged tooth, a dental crown or bridge from your dentist in Grand Island can provide wonderful aesthetic and functional improvements.
Why Choose Stec & Stines Cosmetic & Family Dentistry for Dental Crowns & Bridges?
Carefully Chosen High-Quality Materials
Amenities for Comfortable Treatments
The Latest in Dental Technology
What Is a Dental Crown?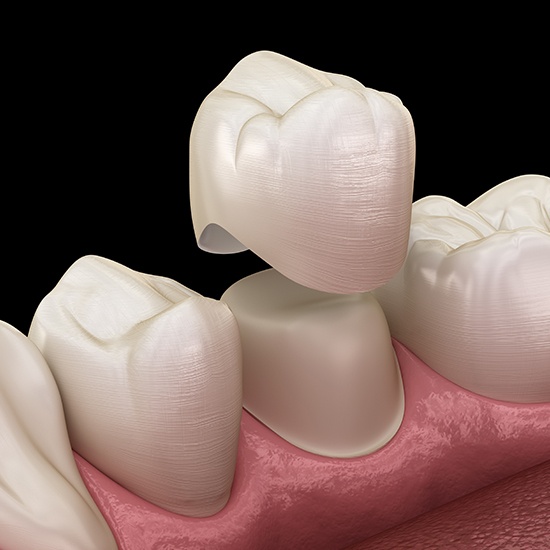 A dental crown is a hollow recreation of your broken, weak, worn, or otherwise structurally damaged tooth. It is securely bonded over the tooth, restoring its form and function. Dental crowns are commonly used to…
Hold together parts of a broken tooth
Restore the strength of a weak or worn tooth
Repair a faulty or broken filling
Make cosmetic improvements to a severely damaged tooth
Complete root canal therapy
Dental crowns can also replace one or more teeth when supported by dental implants or when they're part of a dental bridge.
What Is a Dental Bridge?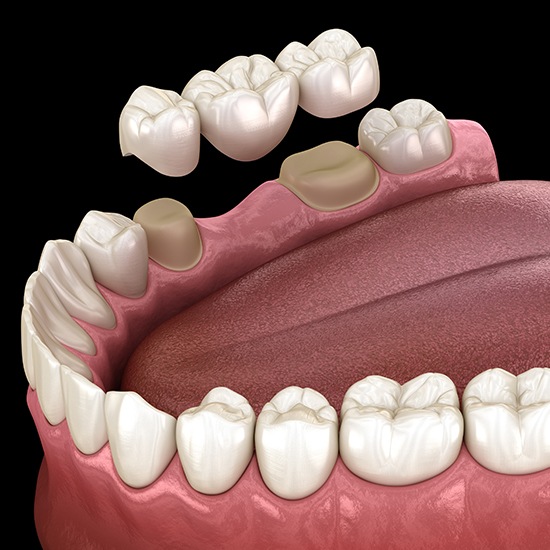 A dental bridge is a set of prosthetic teeth affixed to each other. When not supported by dental implants, a fixed bridge is held in place using the two teeth surrounding the gap as anchors. These natural teeth are prepared and fitted with dental crowns, which provide stability for the prosthetic crowns that fill in the space between them.
Process for Dental Crowns and Bridges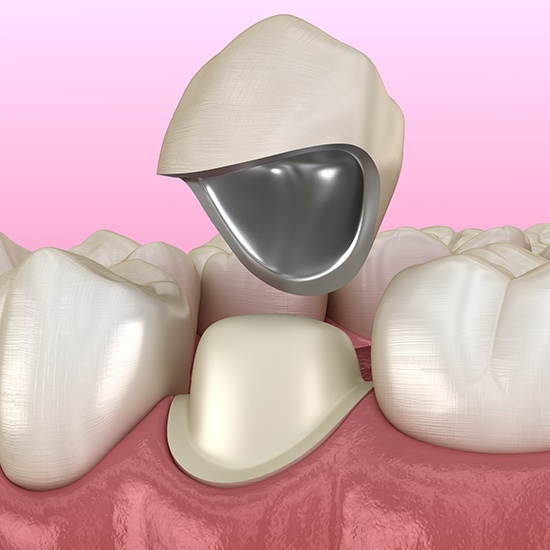 There are several options for what your crown or bridge is made out of. Porcelain, porcelain-fused-to-metal, zirconia, gold, and metal alloys offer different pros and cons. You and your dentist will discuss your options and together decide which best suits your lifestyle, smile goals, and budget.
Dental crowns and bridges are completed over the course of two to three visits to Stec & Stines Cosmetic & Family Dentistry. In the first, your dentist removes any existing decay from the tooth. Then, by removing tooth enamel and reshaping the tooth, your dentist makes room for the new crown. Impressions and photographs are taken, and a temporary crown is placed for you to wear until your new restoration is ready.
Once your permanent crown or bridge has been created in a separate laboratory, you'll revisit our office for a final quality check. We will remove the temporary crown(s) and check to make sure your new restoration fits and feels just like it should. Your dentist will make any final adjustments as needed, then they'll securely bond the crown or bridge into your smile.
Maintaining Your Restoration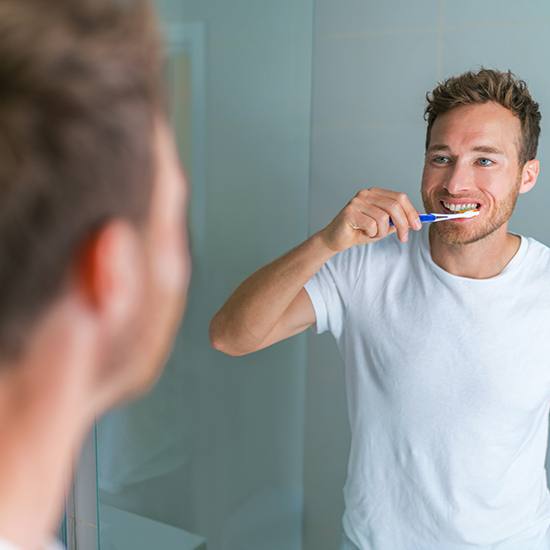 With proper care and regular visits to the dentist, you can expect your dental crown to last for many years. Continue to brush and floss your teeth regularly and stay on top of your six-month checkups and cleanings at Stec & Stines Cosmetic & Family Dentistry. We will continue to check in on your crown and bridge to make sure it remains sturdy and protective.
Schedule an Appointment Today!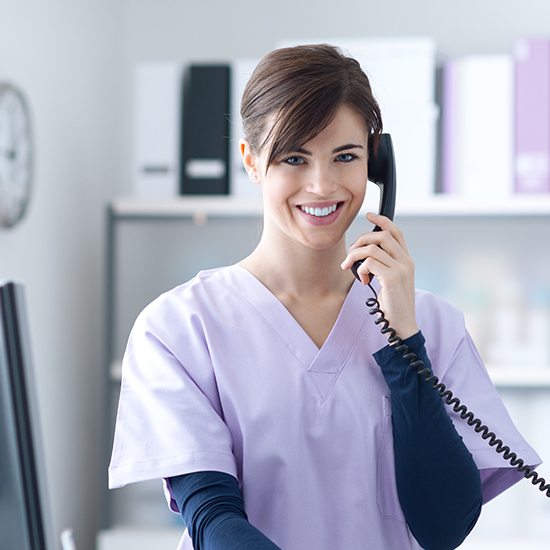 If you need a bridge or dental crown in Grand Island, don't delay in seeking the restorative care that will complete your smile. We invite you to request an appointment online today!